Advertisement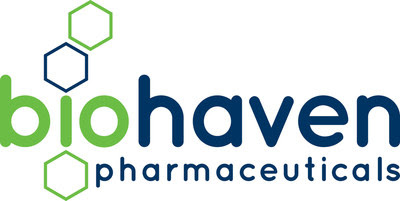 Biohaven Pharmaceutical Holding Company Ltd has announced completed a focused analysis of the topline co-primary and key secondary data from its Phase 2/3 clinical trial of troriluzole as a symptomatic treatment in mild-to-moderate Alzheimer's disease (AD).
According to the pharma company, additional secondary and exploratory efficacy analyses and biomarker data including neurofilament light chain (NfL), neurogranin, tau and amyloid are still pending and expected in the coming months.
Vlad Coric, M.D., CEO of Biohaven said, "Alzheimer's is a devastating disease and we must continue to advance the science to improve treatment outcomes for the many patients who are in need.
Mixed population of patients
Advertisement
Our goal was to efficiently assess whether troriluzole could benefit patients relatively late in the disease process with mild-to-moderate AD. This study was well-conducted but unfortunately it is clear from this preliminary analysis that troriluzole is not efficacious as a symptomatic treatment in a mixed population of patients with mild and moderate AD."
He added that they are awaiting additional biomarker data and other secondary analyses that will help inform whether troriluzole may provide benefit in early AD as a disease modifying agent.
He thanked the Alzheimer's Disease Cooperative Study (ADCS) at the University of California, San Diego for its leadership in AD research and for their collaboration with the Biohaven R&D team to complete this trial.
The ability to efficiently assess drug candidates for AD is essential to advancing the field. Biohaven remains deeply committed to developing novel medicines for people suffering from devastating neurological and neuropsychiatric diseases.
Troriluzole did not statistically differentiate from placebo at 48 weeks on the study's prespecified co-primary endpoints on the Alzheimer's Disease Assessment Scale-Cognitive Subscale 11 (ADAS-cog) and the Clinical Dementia Rating Scale Sum of Boxes (CDR-SB) in study participants with mild-to-moderate AD.
Troriluzole also did not differentiate from placebo on the key secondary measure of hippocampal volume assessed by magnetic resonance imaging (MRI) in the overall population.
(With inputs from The OnLook News Research Bureau)
If you like this article and if you feel it will be helpful for others to understand on the subject, please share it. You can also follow us on Twitter,  Facebook & Linkedin
Also read: Malaika Arora pins on Sarvangasana for strong shoulders, neck and tonned legs
Advertisement