Advertisement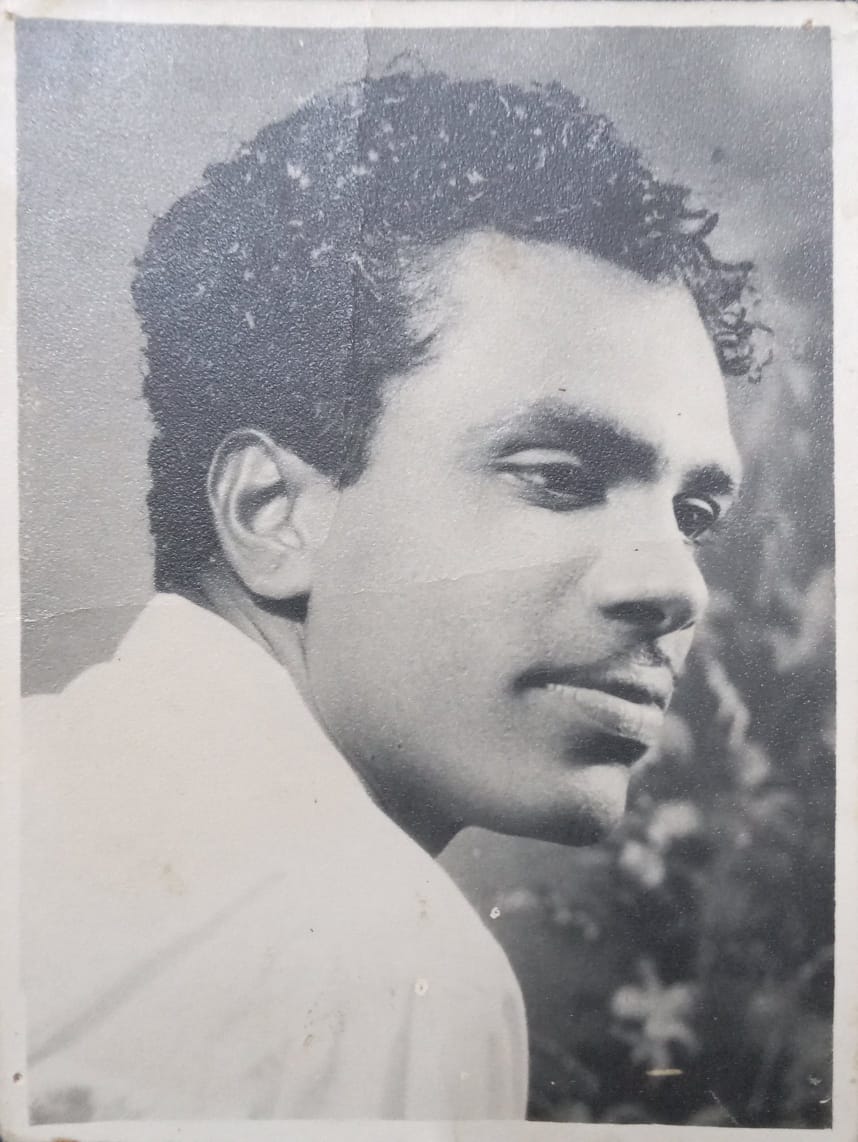 M Jayaramiah, Chairman & Managing Director of Hosur-based JMC Groups, who is known as one of the legends in Hosur industrial town, passed away on September 21 at the age of 86.
He was born as second son to a well-known land lord and philanthropist Mr M Munithimmiah Chetty and Mrs Nethammal in 1937 when Hosur was a small village.
Trending News
He maintained his growth with hard work while also contributing to the growth of Hosur town in unique way.
Known as a multifaceted personality, he was a top level sports man, later joined in government service before establishing multiple businesses and charitable activities in Hosur.
Mr Jayaramiah has a unique history of being a pioneer in establishing many 'firsts' in Hosur industrial town.
Flying man of Hosur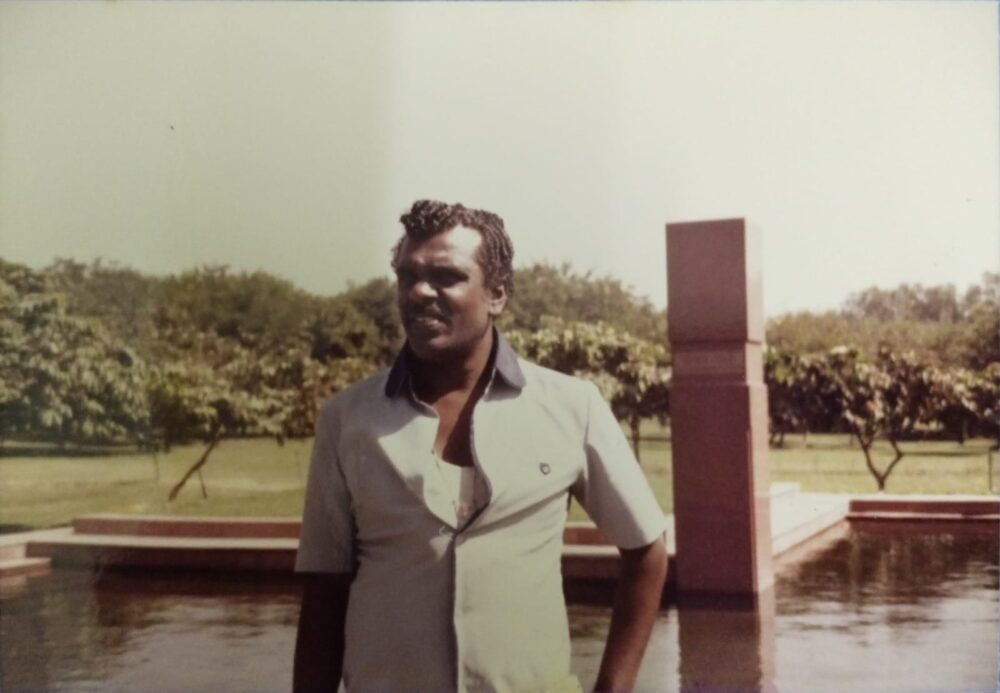 He was the first person from Hosur to create histories in Atheltic sports. Because of whom many sports, athletics in particular, became popular in Hosur. In 1960s when Hosur was in Salem district, he ruled over the Athletics field winning championships in the state and national levels. Generally, the sportsman who practice Sprint (short distance running races) used to avoid the long distance runs. But Mr Jayaramiah was champion in 100 mts, 200 mts, 400 mts, 800 mts as well as in 1500 meter track running races. His specialty was that he never wore shoes and he was specialist in barefoot running. Apart from running, he also created history in long jump, high jump, triple jump and pole vault.
He was regarded as 'Flying man of Hosur' for his lightning speed and barefoot running.
After completing his SSLC at Hosur, he has also done his sports graduation in YMCA Sports College in Bangalore and worked as a Physical Education Teacher in Onnalvadi village school for a short stint.
Many people in Hosur who followed his running style and practiced with him in Hosur playground later got jobs under government quota and retired as higher officials.
Sub-Collector's Role in Jayaramaiah's life
Mr Jayaramiah getting a government job was an interesting pace. There were no efficient sportsmen to represent from Salem district during 1960s on behalf of government departments in the state and national levels. This pitfall worried sports enthusiastic Hosur Sub- Collector Mr H M Singh I.A.S. He found Mr Jayaramiah as the right person and appointed him in a job in Sub-Collector office, mainly to represent from Hosur division in all sports.
Many old Hosureans recalls an important incident how Mr Jayaramiah gained the affection of Sub-Collector through sports. Because of his barefoot running, Mr Jayaramiah started bleeding in feet while continuously participating in running events on a single day amidst thousands of spectators. The crowd stunned and gave a standing ovation. Unexpectedly, humble Sub-Collector rushed inside the playground and showed his magnanimous by himself offering first aid through wet cloth massage to Mr Jayaramiah's feet, highlighting his love on sports and Mr Jayaramiah. This incident increased the sportsmanship spirit in Hosur that resulting in Hosur playground becoming busy field attracting upcoming sportsmen to carryout regular practices. After a reasonable stint in Hosur Sub-Collector office under IAS officers like Mr Badrinath, Ms Jayanthi Philips, Mr Natesan and many others, Mr Jayaramiah continued his service in Block Development Office having served across the state.
Introducing new businesses in Hosur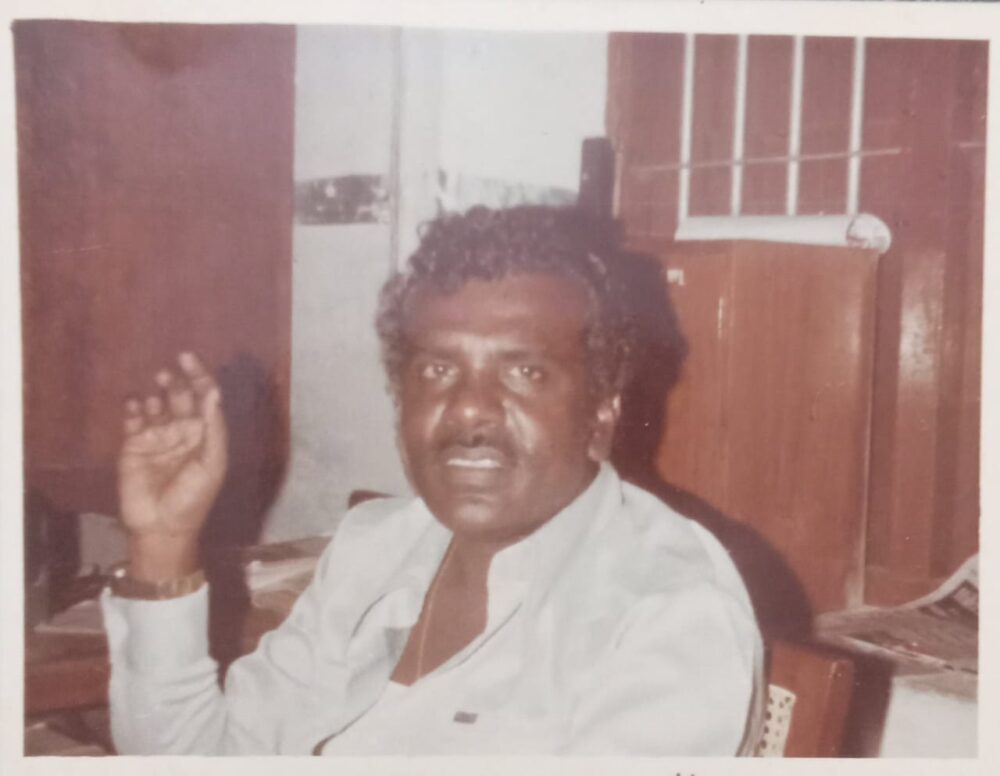 In parallel to his government job, he has also tried his hands in business registering success in that sector too. He was the first man to create logo and brand for business in Hosur with his entity JMC– denoting the first letters of his sons Mr Jaishankar Jayaramiah, Mr J Manjunath and Mr J Chandra Chudeswaran.
JMC TV Centre
He was the first entrepreneur to introduce television to Hosur in the late 1970s. His entity JMC TV Centre was the first mega branded Televsion showroom in Hosur, selling Televisions in nook and corner of Hosur and Thally unions. He was also one of the first person to manufacture Stabilizer (Regulator) under JMC Brand from Hosur and it was sold across the state.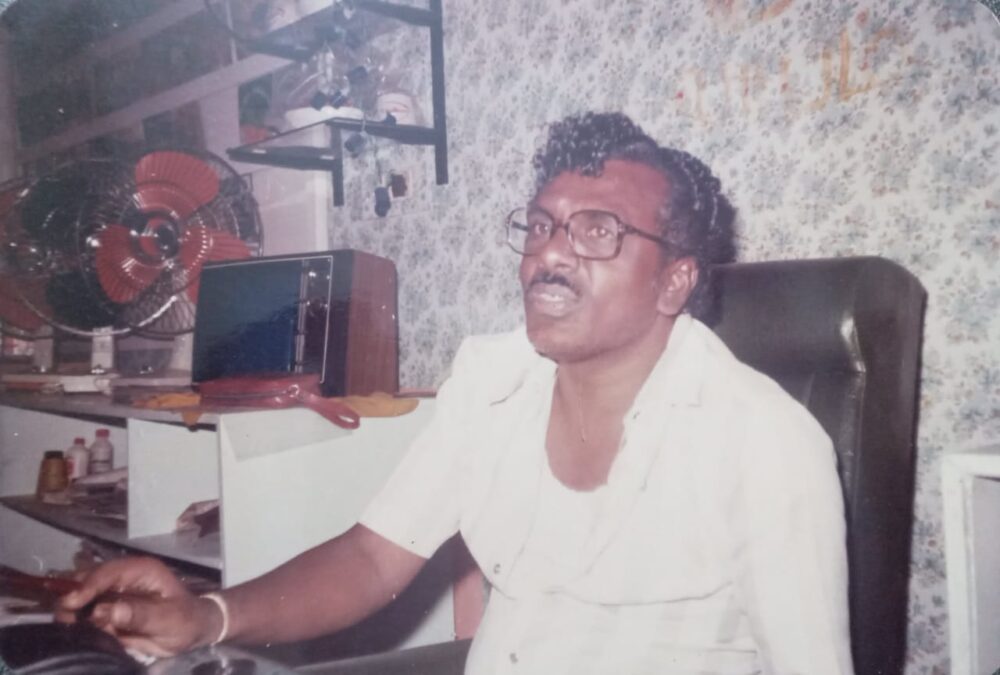 He was the first to introduce cinema Video tapes and VCR through his entity Appu Videos. With his entity he brought all-round electronic related business to Hosur in organized manner under the banners of M/s JMC TV Centre, M/s Devi Electronics and M/s Ganesh & Co, having distribution of many electronic items for Hosur and Denkanikotta taluk with products like Bharat TV, EC TV, Uptron TV, Dyanora TV, Videocon, Orient Vijay, Murphy, Bush, Elcot, Solidaire, Westen and many more.  He was regarded as the father of electronics business in Hosur.
Field Marshal Agencies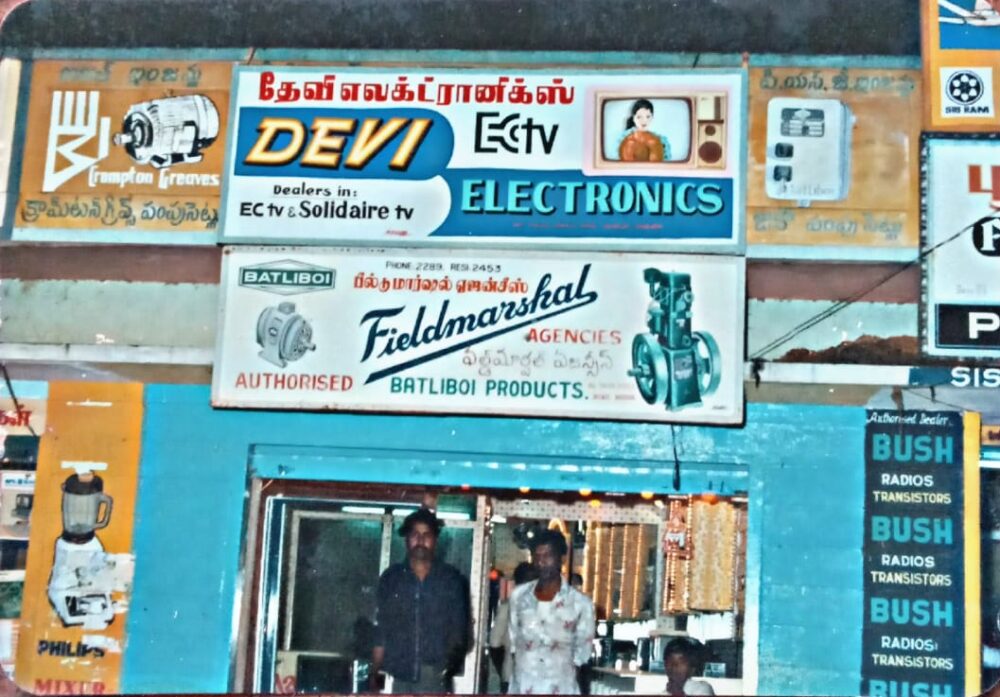 He was the first person to introduce agriculture diesel engine and pumpsets through an organized outlet under the banner of Field Marshal Agencies in Hosur in the early 1970s. All most all farmers in Hosur and Denkanikotta taluks utilized the service of this outlet, as earlier they were travelling to Bangalore even for their small agricultural equipment needs. Especially, he helped many small farmers to buy farm equipment in subsidized rates.
First Lodge
He was the first one to construct a lodge christened Ganesh JMC Lodge, which is the first organized lodge in Hosur that completed more than 40 years.
Residential Layouts
He was the first person to create private residential layout in Hosur under the name Jaishankar Colony in the early 1970s at the centre point of Hosur through his own property. In fact Jaishankar Colony in Hosur is one among a very few first private layouts in Tamil Nadu. This paved way for the organized real estate and layout businesses to enter into Hosur. He had also created another residential cluster named Ganesh JMC Gardens on 100 feet ring road, catering to houses for eco-friendly people.
Complexes & Construction
He was the first person to construct huge multistory private buildings with combined Pillar & Plinth beam structure in Hosur. He owns some of the old buildings in Hosur that were built with modern technology during that time.
Couples magic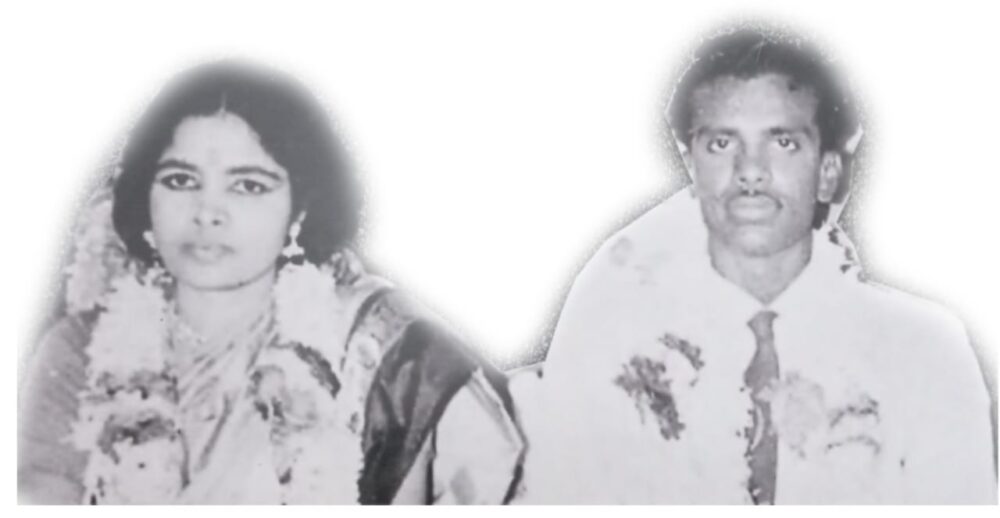 He married Jeejababy Jayaramiah of Hosur on September 7, 1967. Interestingly the couples performed first inter-caste marriage in Hosur when the society was still not ready to adapt such marriages. Mrs Jeejababy Jayaramiah also hails from a notable landlord and philanthropist family. She is a grand daughter of notable scholars Mr Chinnabiah and Mrs Chinnammal and Surgeon Dr Srinivasa Mudaliar.
He often says his wife is behind all his success and motivation for all his endeavors. It may be noted that both of them studied at the same age old government high school in Hosur and later joined government service working together in same offices and very closely helping each other's growth.
While Mr Jayaramiah was gaining popularity as a sportsman since from his school days, Mrs Jeejababy was becoming popular as a stage orator and top notch speaker in debates.
As wife motivated husband to achieve many milestones, vise versa, husband too encouraged his wife to achieve many milestones in public life.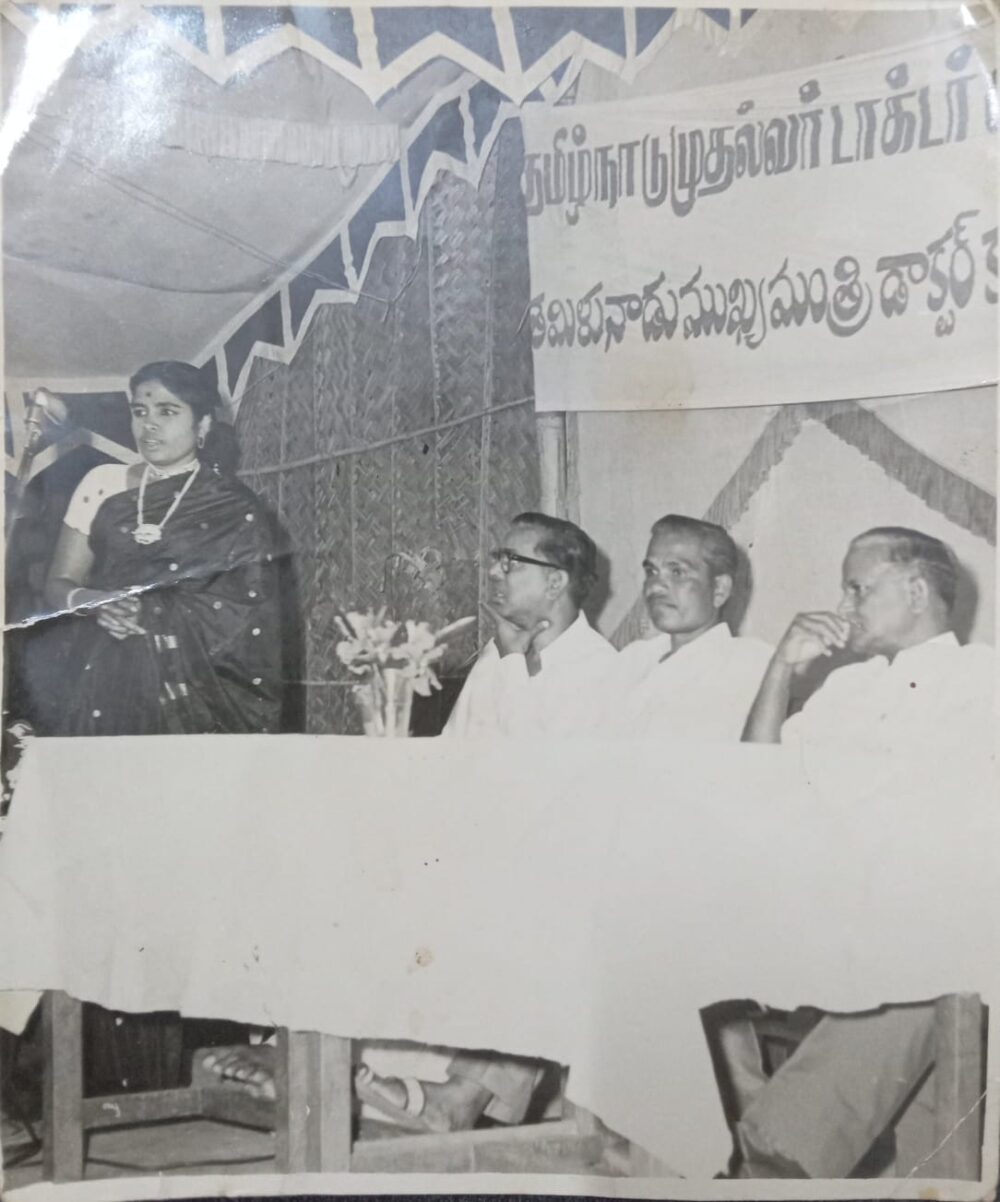 It may be noted that she was the first women government employee in Hosur joining duty at the age of 18 years by writing service commission exams. After a considerable stint in various high level government jobs, she resigned the government job to enter into politics.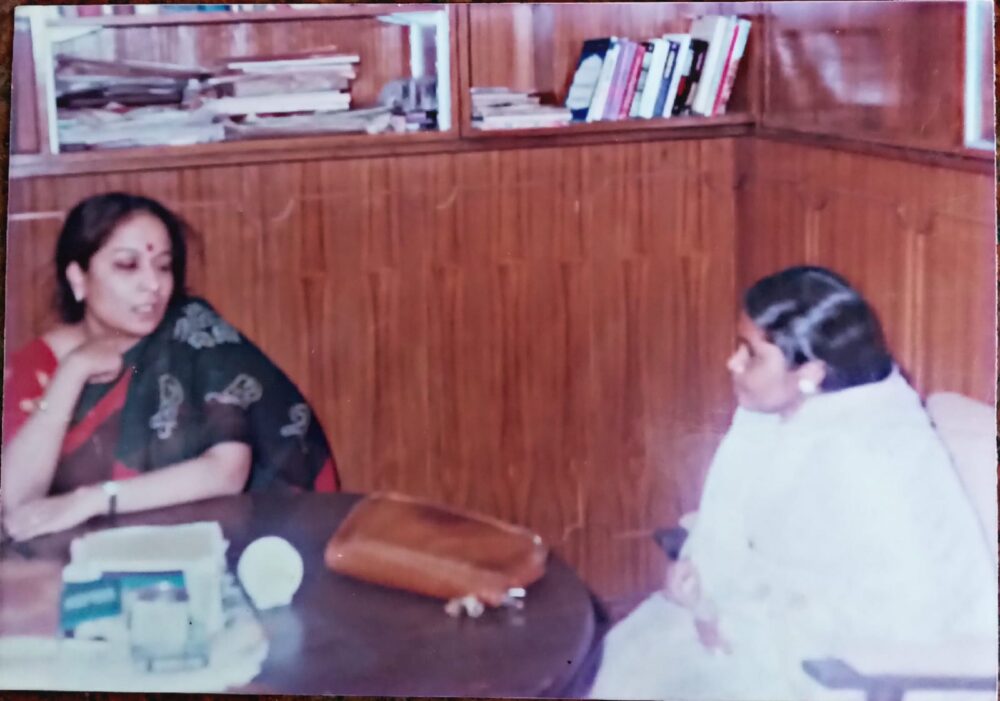 She was the first women stage orator in Hosur at the time when men dominated the political stages.
She was the Congress State Executive Committee member and also served as combined Dharmapuri District Women Congress President. She has been allotted seat to contest in Hosur Town panchayat President election in 1986 on behalf of Congress, hence she resigned her job. But she could not contest the election as Hosur seat has been changed to its alliance party AIADMK in the last minute. Later she was offered MP seat in G K Moopanar-led Tamil Manila Congress in 1996 when Congress was split but she declined to contest the elections on TMC ticket and remained back in Congress itself.
Parents Blessings
Mr Jayaramiah was born in a very big family of philanthropist Mr M Munithimiah Chetty and Mrs Nethammal. He had highest respect for his parents.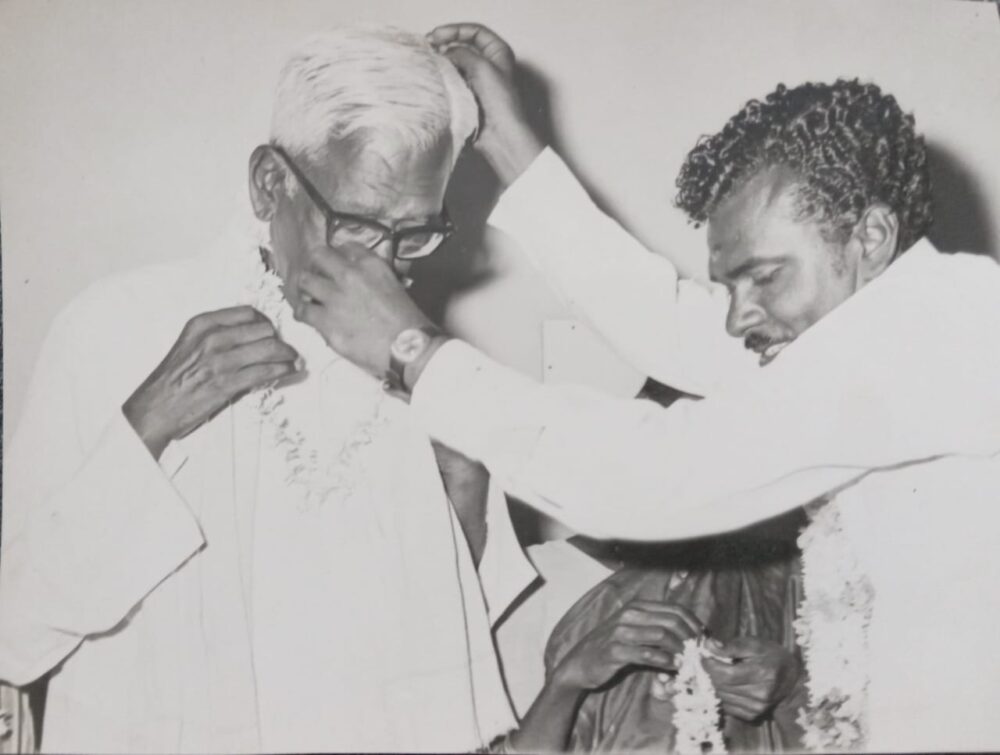 Taking many burdens on his shoulders, he had taken care of his brothers and sisters by performing marriages and settling them in society with the intention of reducing family burden to his father. His father Mr Chetty was very proud of his son's achievements and had admiration for his son as he had raised the family value in Hosur in unique way.
Like father like son-
His father Mr Munithimiah Chetty was head of his Janapar Chetty (24 manai Telugu Chettiar) community and their family god Kamatchiamman temple in the age-old Janapar street.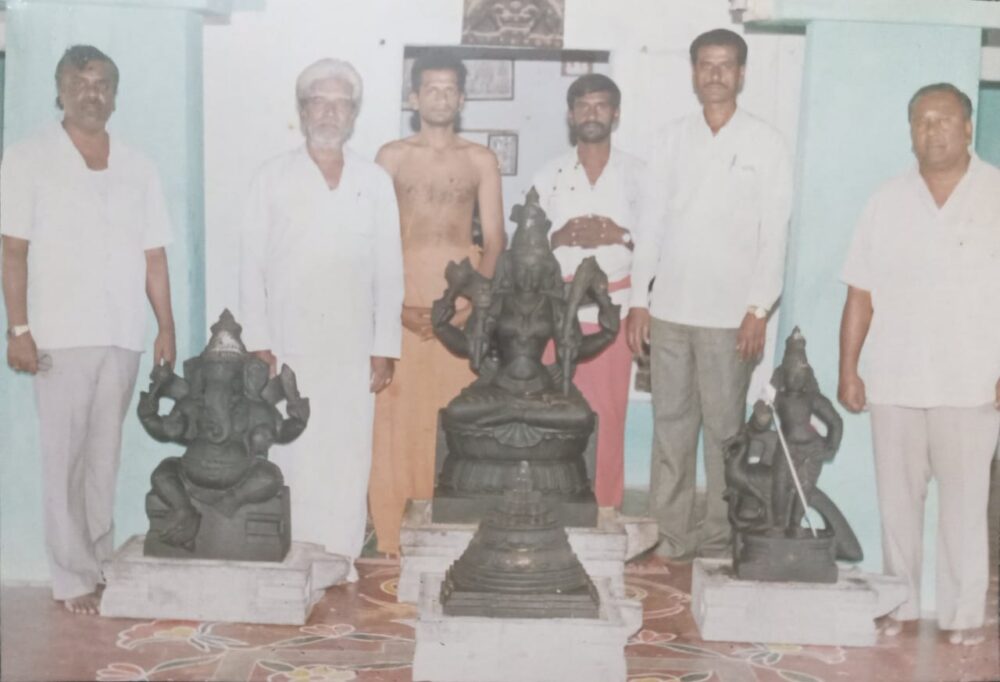 After the period of his father, he became the head of his people and temple. During his time, presiding deities were installed in the temple that also got a facelift, many old people in Janapar street recalls.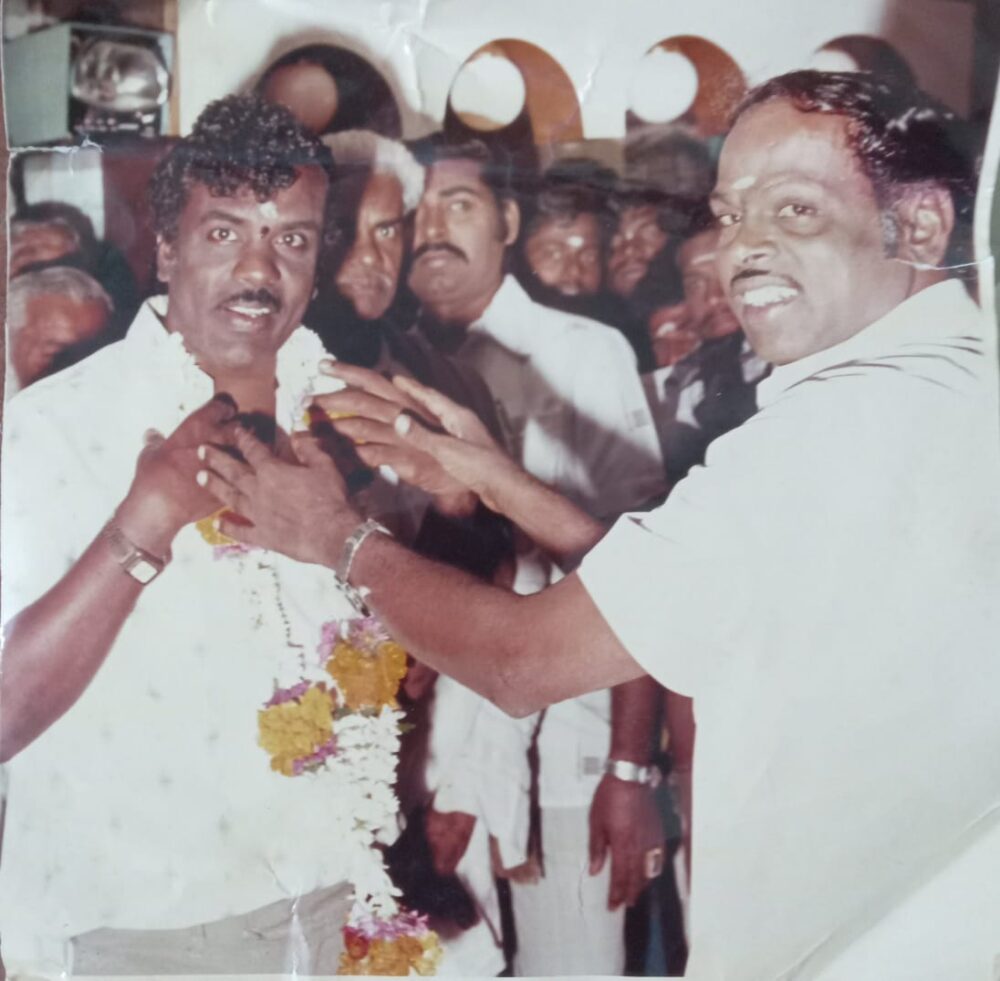 Journalism
When Hosur was a small town with one or two people dominating the Journalism space, he launched his elder son Mr Jaishankar Jayaramiah, an Engineer-cum writer as a journalist in 1990s who fulfilled the dream of his father and emerged as an international journalist working with India's various top English news papers including Indian Express and some top international journals. Now his family owns a media house christened JMC Publications and running three news portals  two in automotive sector and one in general segment supporting social causes (www.automotiveindianews.com, www.automotiveleadnews.com and www.theonlook.com).
JMC Publications is also releasing an international print magazine AutomotiveLead, having subscribers across the world and having sold through India's top 'A' category book houses. It may be noted that when it was launched it was a biggest sized auto b2b magazine in India.
Interestingly JMC Publications has also launched a small magazine called Hosur Lead, focusing on issues in Hosur.
Transport Sector
He had also operated a bus service connecting Hosur-Berigai-Theertham route when there were no proper bus facilities for Theertham hill area in 1970s.
Political Power House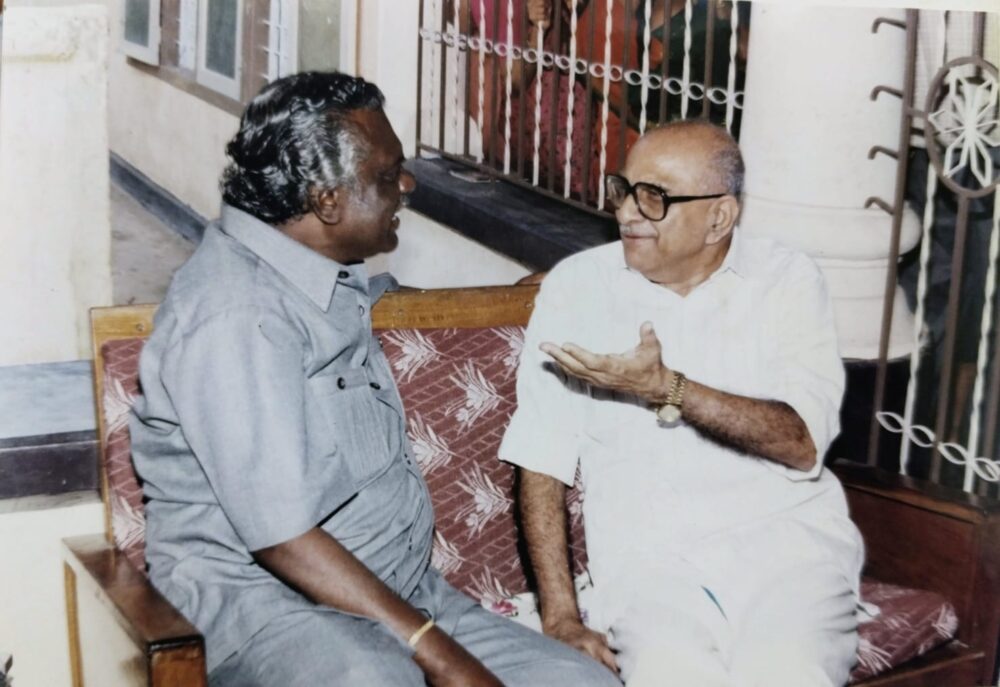 His JMC Building in Hosur remained as a political power house and den of Congress leaders and played a key role in creating MLAs, Union Chairman, Municipal Chairman and councilors. Cutting across party line, almost all politicians maintained good relationship with Mr Jayaramiah for his high caliber influence in local politics.
Partnership Entities
In addition to his solo efforts, he had also set up a few entities in partnership with other bigwigs in Hosur. Notably himself alongwith Soolagiri Chairman Mr Munichandrappa have set up Petrol pump station christened Bhagavathi Petrol Bunk just opposite to the present Veterinary hospital.
He was also main partner and founder of Sri Chandra Chudeswara Finance Corporation and Jaishankar Finance Corporation alongwith other bigwigs in Hosur.
Charity
The couple have built a temple called Nagadevatha Arul Muruga temple in their own land in Jaishankar colony and performing various charitable activities through their Arul Muruga Trust.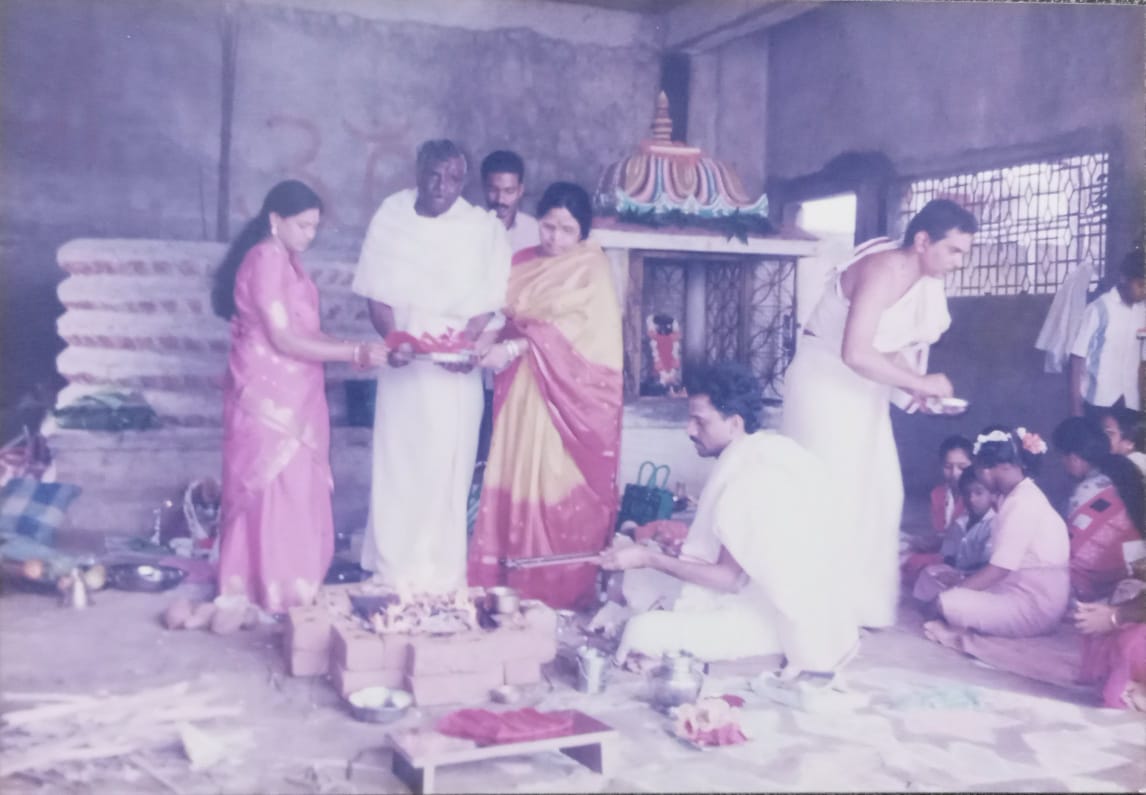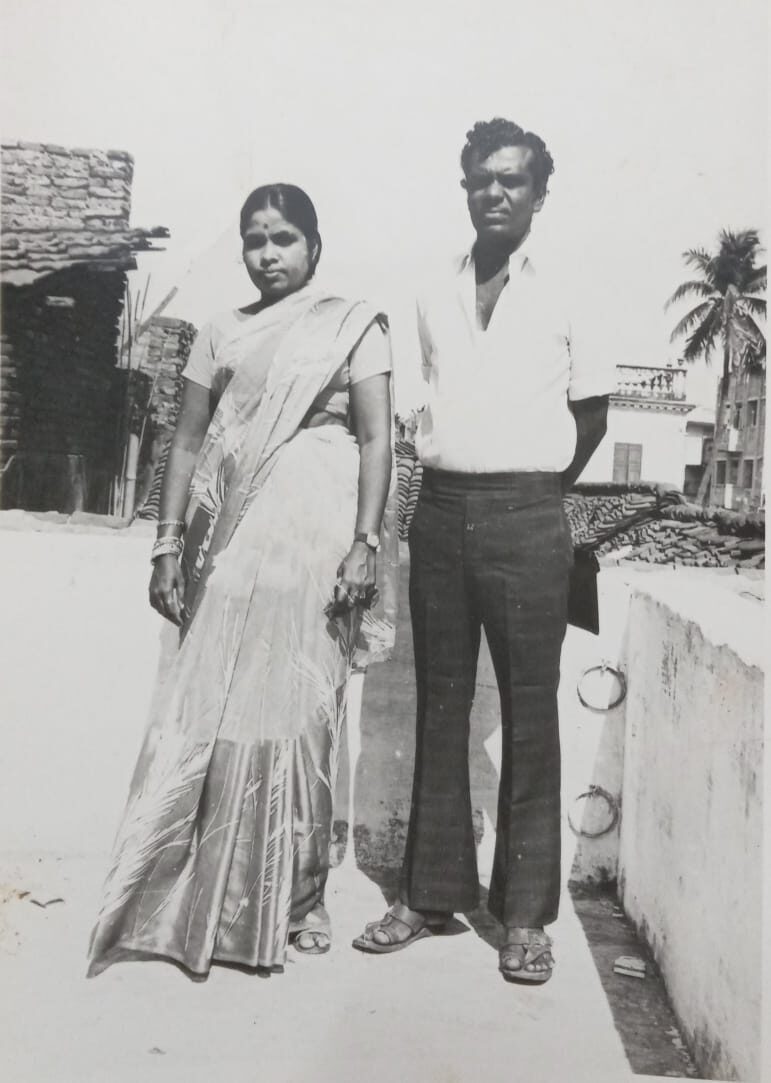 Thirty years ago when Hosur was reeling under acute water shortage. He dug a borewell, which was a costly effort during that time and left it for the utilization of general public in JMC Garden & Komberigutta area to quench their thirst.
Legal Love 
He had a wish to become an Advocate, but the circumstances engaged him with other professions.
He had acute love on law profession and always had admiration on counselors in Hosur Courts, Madras High Court and Supreme Court.
Particularly, he had high regards on High Court Senior Counsel Sri P Subba Reddy as he had relationship with him since past 40 years and always used to remember him.
His love on law profession has driven him to make his third son J Chandra Chudeswaran and daughter-in-laws Mrs Anitha Jaishankar and Mrs Rasmi Manjunath as advocates.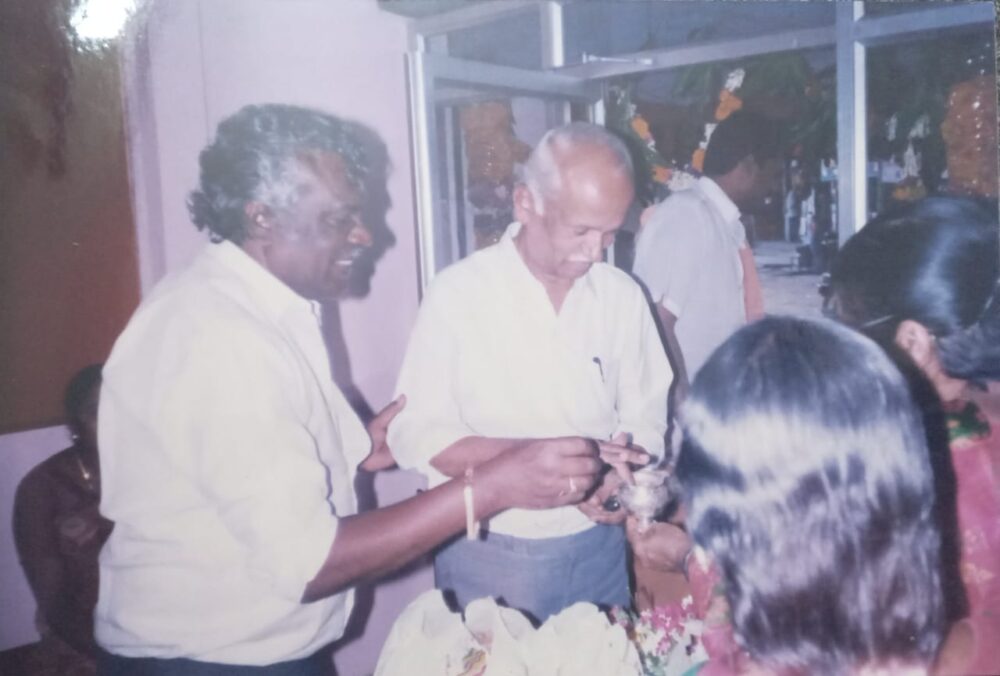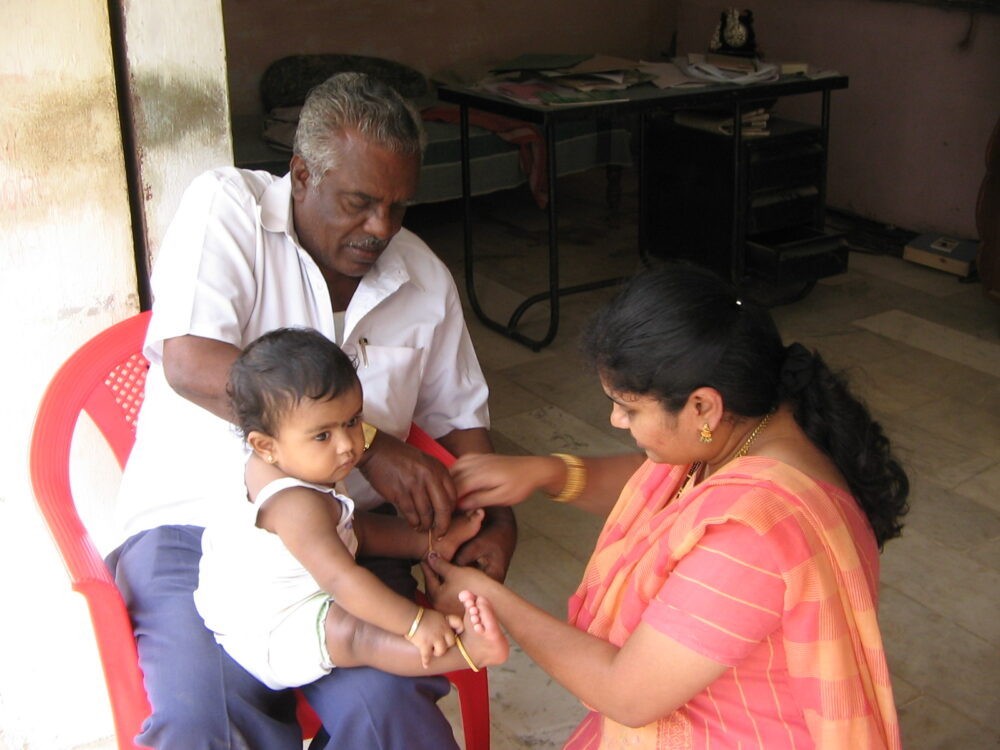 Attachment to Sri Chandrachudeswara Temple
He was a strong believer of Lord Sri Maragadhambigai samedha Chandrachudeswara, the presiding deity of the hill temple in Hosur. It may be noted that he and his team of colleagues in Sub-Collector office worked a lot to lay road to Chandra Chudeswara hill.
He always says Sri Chandra Chudeswara hill played a major role in shaping his life. While carrying out his sports practice, he used to climb the hill by running continuously up-and-down for three times daily to built up his stamina. Many old people in Hosur recalls that Mr Jayaramiah was alone running in the hill when there was no crowd movement in the hill fifty years ago. He used to  worship god for several hours alone in the hill after his sports practice.
Also he had created a logo of Siva Parvathi that became very popular among Shiva devotees and decorating the pooja rooms of many houses in Hosur.
Last respect
Mr Jayaramiah gracefully bid farewell on September 21, 2023. He chanted the sacred name of Lord Chandra Chudewara multiple times before his last breath, leaving a symbolic sign that he has merged with the divine. He was laid rest at his massive property Ganesh JMC Gardens in Hosur. Hundreds of people paid their last respect giving farewell to their hero figure, his legacy etched in their hearts.
He survived by wife and four children, Jaishankar Jayaramiah, an international journalist, J Manjunath, a businessman and J Chandra Chudeswaran, an advocate. His only daughter J Unnamalai Anand is a housewife. He has eight grand children.
Photo Gallery;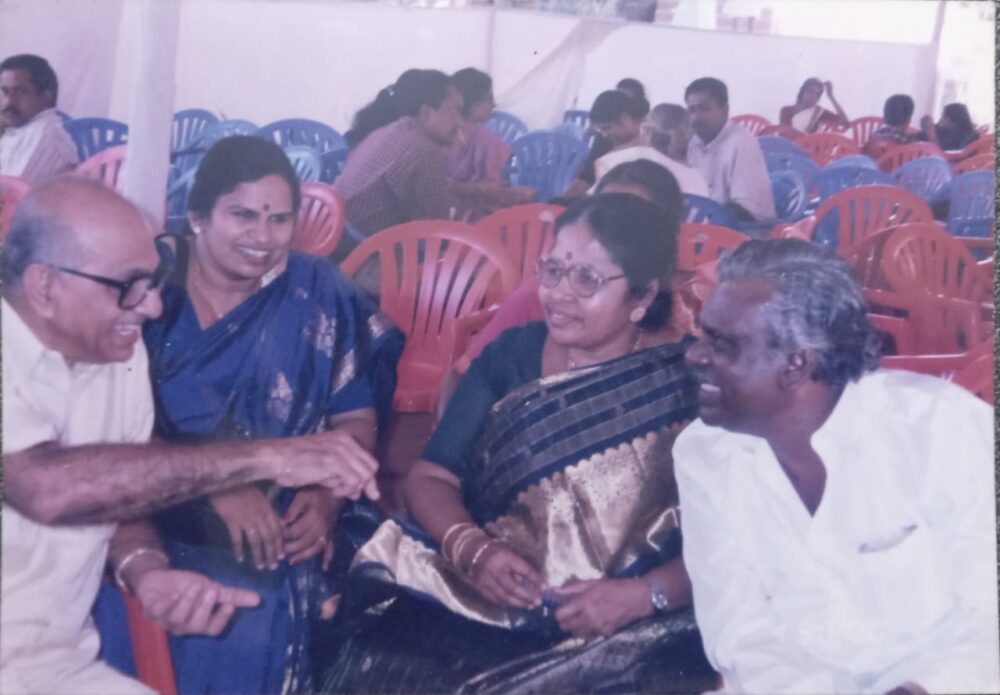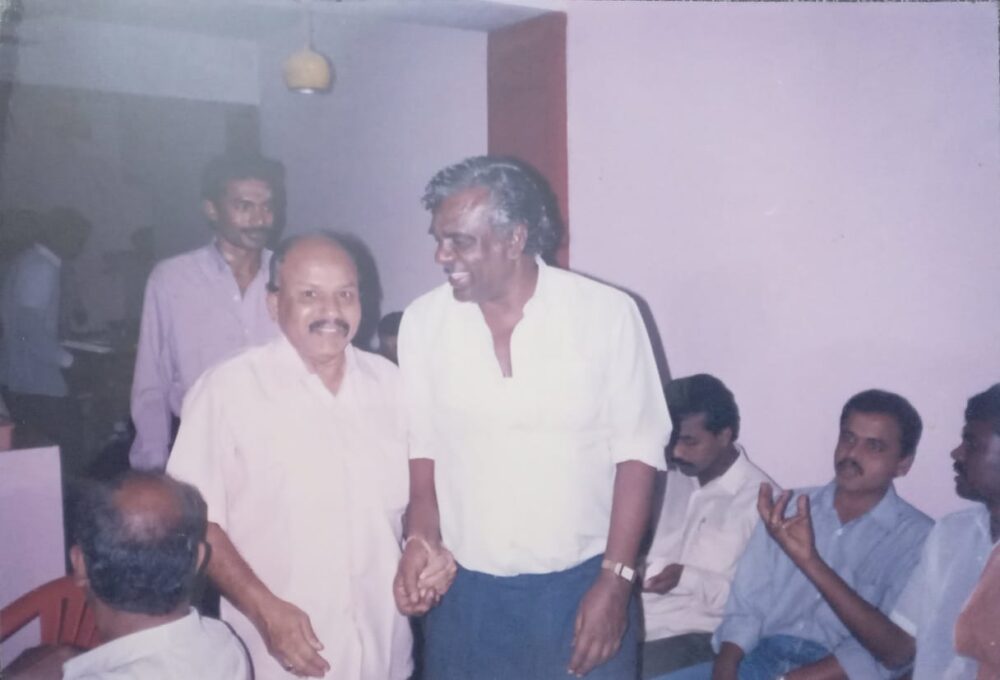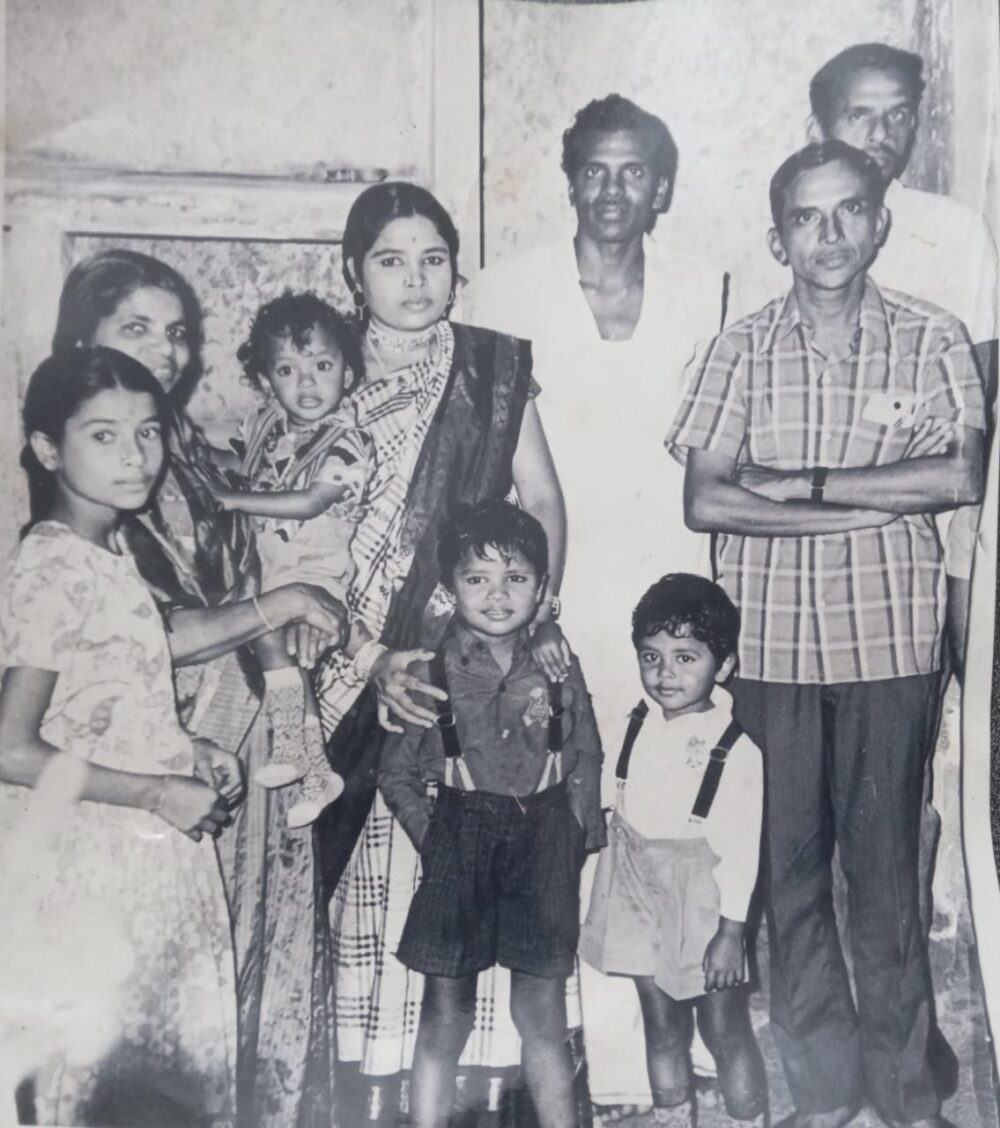 (With inputs from The OnLook News Research Bureau) 
Also Read : Anitha's natural jaggery powder launched, now available in Hosur
If you like this article and if you feel it will be helpful for others to understand on the subject, please share it. You can also follow us on Twitter,  Facebook & Linkedin
Trending News