Advertisement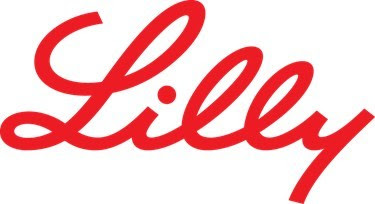 Lilly's Tirzepatide led to superior A1C and body weight reductions from baseline in adults with type 2 diabetes.
This was achieved after 40 weeks of treatment in topline results from Eli Lilly and Company's SURPASS-1 monotherapy clinical trial evaluating the efficacy and safety of tirzepatide when compared to placebo.
Trending News
By making use of the efficacy estimandi, the highest dose of tirzepatide led to an A1C reduction of 2.07 percent and reduced body weight by 9.5 kg (11.0 percent).
Over half (51.7 percent) of participants in this arm achieved an A1C less than 5.7 percent – the level seen in people without diabetes.
Julio Rosenstock, M.D., Director of the Dallas Diabetes Research Center and Principal Investigator of SURPASS-1, said, "Tirzepatide delivered impressive A1C and weight reductions for people with type 2 diabetes in this trial, confirming and building upon the phase 2 data that were released in 2018."
Rosenstock added: "The study took a bold approach in assessing A1C targets. Not only did nearly 90 percent of all participants taking tirzepatide meet the standard A1C goal of less than 7 percent, more than half taking the highest dose also achieved an A1C less than 5.7 percent, the level seen in people without diabetes – an unprecedented finding and unique endpoint in trials evaluating glucose-lowering agents."
The overall safety profile of tirzepatide was similar to the well-established GLP-1 receptor agonist class, with gastrointestinal side effects being the most commonly reported adverse events. Treatment discontinuation rates due to adverse events were less than 7 percent in each tirzepatide treatment arm.
What is it
Tirzepatide is a novel investigational once-weekly dual glucose-dependent insulinotropic polypeptide (GIP) and glucagon-like peptide-1 (GLP-1) receptor agonist that integrates the actions of both incretins into a single molecule.
It represents a new class of medicines being studied for the treatment of type 2 diabetes. The primary and key secondary endpoints of SURPASS-1, the first phase 3 trial of the comprehensive SURPASS program, included superior A1C and mean body weight reductions when compared to placebo.
Participants of the study, 54.2 percent of whom were treatment-naïve, had a relatively short mean duration of diabetes of 4.7 years, a baseline A1C of 7.9 percent and a baseline weight of 85.9 kg.
(With inputs from The OnLook News Research Bureau)
If you like this article and if you feel it will be helpful for others to understand on the subject, please share it. You can also follow us on Twitter,  Facebook & Linkedin
Also read: Scientists of National Institutes of Health find important pathway that coronaviruses use to exit cells
Trending News