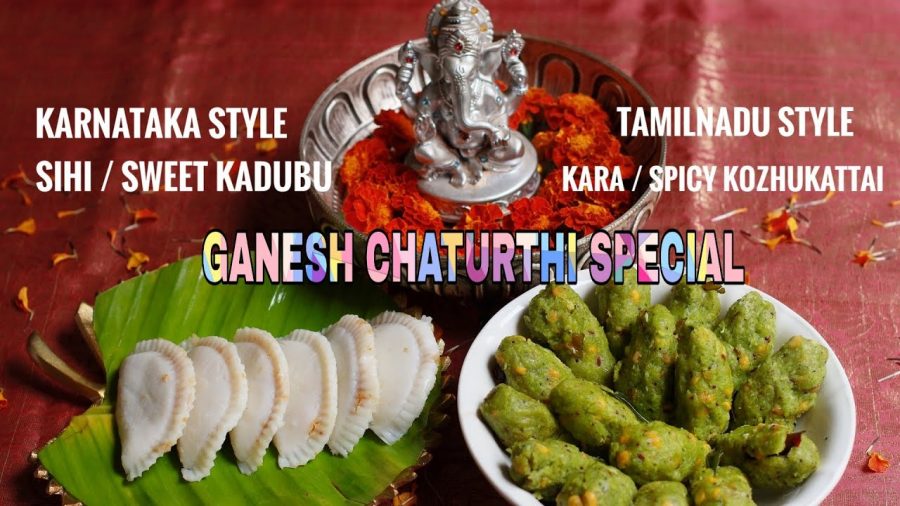 Come Ganesh Chaturthi, we will be waiting to taste yummy Kozhukkattai or Modak.
Tamil speaking people in South Indian state of Tamil Nadu in India call the favourite dish of Lord Ganesha as Kozhukkatai while it is called as Modak in Marathi.
The ubiquitous Kozhukkatai can be made in several shapes and tastes – from the regular traditional varieties to the exciting ones with different stuffing.
In addition to being a tasty food, Kozhukkatai or Modak is also healthy as it stuffed with the ingredients like coconut, dal, jaggery and rice.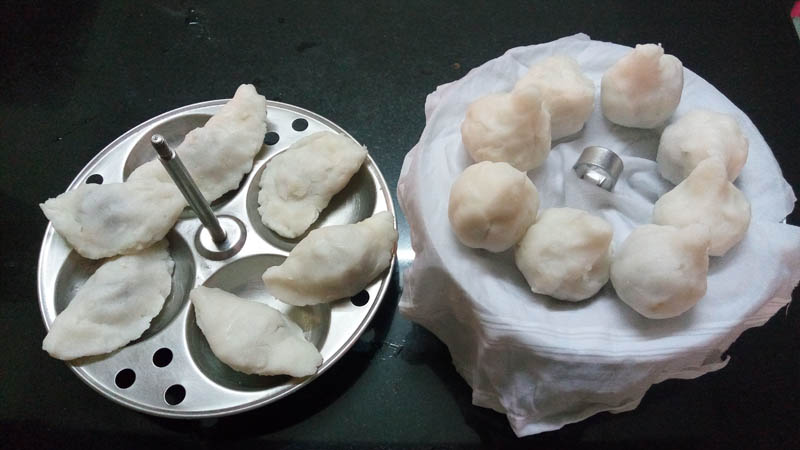 Kozhukattai has many different comes in many different forms – sweet kozhukattai and Hot /salted kozhukattai
Kozhukkatais have also taken a 'diet' avatar as they are prepared. Top chefs reveals that more than 30 varieties of Kozhukkatais  with the stuffing ranging from carrot halwa to steamed vegetables can be prepared.
Vinayagar Kozhukkatai that is christened Vella Poornam Kozhukkatai in Tamil language is vary famous during Ganesh Chaturthi festivals.
How to make it?
Take 500 grams of Parboiled rice, 100 grams of Thick Coconut Shreds, Jaggery and fried gram dal 150g each and two teaspoons of whole peppercorn. In addition, also take four teaspoon of pure Ghee and keep every ingredient separately in plates and bowls.
First soak the parboiled rice for two hours than drain it and grind it as to become smooth paste with water.
Along with ghee, pour the smoothly grinded rice in a kadai. Stir it ctill the water is reduced and it becomes thick Kozhukkatai dough. Mix it well allow the mixture to cool down.
Meanwhile, make the jaggery into fine pieces and mix it together with the fried Bengal gram.
When the Kozhukkatai mixture is cooled, roll it into small even sized balls. Spread the balls neatly and evenly with the help your palm, keep enough fried Bengal gram and jaggery mix along one thick ball of the coconut shreds and one peppercorn in the centre of the spread.  Now cover the stuffing neatly and now it takes avatar of a modak.
Then keep it in the steam cook for around 10 to 15 minutes, now the traditional Vinayagar Kozhukkatai is ready. Kozhukattai is the prime offering to Lord Ganesha on Vinayagar Chathurthi day.
Health Benefits 
Jaggery is rich in iron and folate so it helps to maintain normal levels of red blood cells and it boosts immunity. Lauric acid is the main saturated fat in coconuts, which is a main ingredient here. It destroys pathogens like bacteria, viruses and fungi, thereby adding to the immunity boosting power of modak.
Ghee and the oil nutrients available in coconut help to lubricate joints, reduce inflammation and alleviate arthritis.
(With inputs from The OnLook Research Team)