Advertisement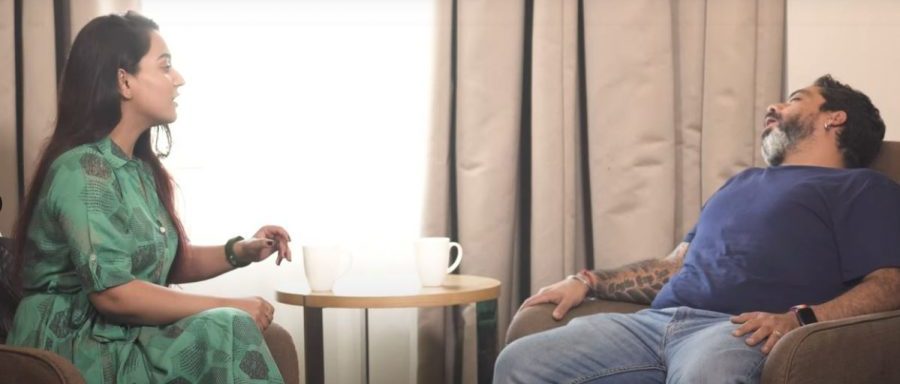 ResMed is distributing the onesleeptest by Ectosense in India to help patients and physicians diagnose millions of Indians who suffer from undiagnosed sleep apnea.
Advertisement
According to ResMed, a leading player in digital health, onesleeptest by Ectosense is a disposable, multi-night use test based on peripheral arterial tonometry technology with a built-in NightOwl sensor.
Driven by Photoplethysmography-PPG technology, it measures key indicators such as heart rate, oxygen desaturation and body movements to determine sleep quality.
The device tracks and delivers results by a certified sleep specialist within three to five working days, thus making it an ideal solution to test sleep quality from the comfort and safety of your home during the pandemic.
ResMed is introducing a three-part "onesleeptest" service in conjunction with World Sleep Day (March 19), includes the home sleep test, along with sleep scoring by sleep physician in India and sleep coach consultancy to support patients' journey from diagnosis to therapy.
Seema Arora, Marketing Manager, Asia & LatAm – ANZ, ResMed, said, "Home sleep tests are reliable, comfortable and are even recommended by the American Society of Sleep Medicine."
Arora added: "Over one-third of the Indian population suffers from sleeping disorders, and the worst part is, many don't know they have it and therefore don't reach out for help.
Sleep apnea
We believe home sleep tests are essential to helping diagnose more people who suffer from sleep apnea, especially at a time when social distancing and contactless diagnosis is encouraged. Therefore, onesleeptest is the ideal solution."
In a country of 1.3 billion people, there are only 500 sleep labs. Hence, timely testing and diagnosis become even more important to address and raise awareness around sleep disorders.
As part of ResMed India's Wake Up To Good Sleep campaign, ResMed has forged a partnership with renowned Indian stand-up comedian, writer, presenter, and actor Jeeveshu Ahluwalia, who himself is a sleep apnea patient with type 2 diabetes and obesity to underline the need for testing and importance of sleep quality.
Ahluwalia shared his own experience through a small comic skit, highlighting symptoms of sleep apnea and how to get tested.
(With inputs from The OnLook News Research Bureau)
If you like this article and if you feel it will be helpful for others to understand on the subject, please share it. You can also follow us on Twitter,  Facebook & Linkedin
Also read: Utthita Vasisthasana is secret of strong arms, wrist of Malaika Arora
Advertisement