Advertisement
Karnataka-Tamilnadu based organic food promoter Anitha's Enterprises has launched its natural Jaggery powder.
The jaggery powder is made out of sugarcane and processed 100 per cent in an organic way, the company's spokesperson said.
Advertisement
In a press statement, Devvyaani Jaishankar, Chief Marketing Officer of Anitha's Enterprises, said, "The company has been working on the product both interms of agriculture R&D, supply chain and hygienic packaging for the past five years."
"We have carried out trial run by supplying our food product both in rural and urban markets in parts of Karnataka and Tamil Nadu in the past eight months and the feedback from the customers are encouraging that is more than what we expected," Devvyaani said.
It is free from 'Hydrosulpite' chemical and produced without any colour additives.
The sugarcane used to produce this natural jaggery powder is carefully sourced from the farmers cultivating sugarcane in the Cauvery river basin of Tamil Nadu,  Devvyaani added.
The Jaggery powder can be used in coffee, tea and also for preparing all sweets that were used to have prepared earlier with white sugar.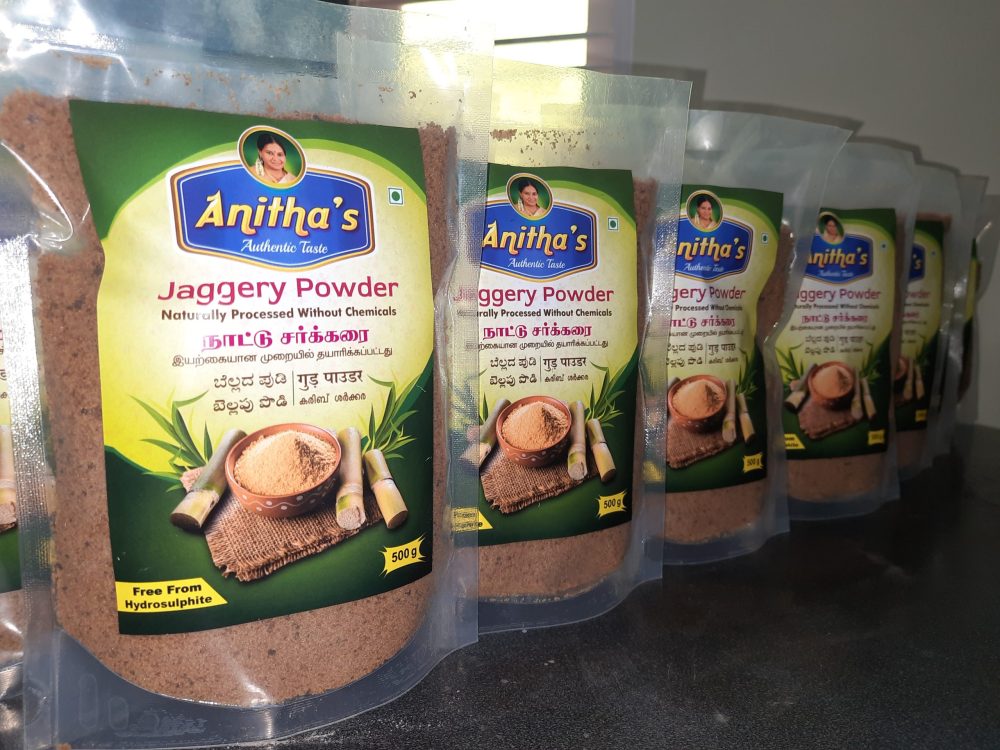 "Post Corona, the people are concentrating more on their health and food. Many people are shifting to organic food lifestyle and we are engaging ourself with this sector with our natural food products, she added.
The natural jaggery powder is available in 500 grams and 1kg packets. It has been packed in hygienic food grade packets to safeguard its purity and freshness.
Called Bellada Pudi in Kannada, Naatu Sakkarai (Tamil), Bellam Pudi (Telugu), Gud powder (Hindi) and Karimbu Sarkara (Malayalam), the jaggery powder is a traditional alternate to white sugar and widely used in rural and urban belts of South India by natural food lovers.
Advertisement