Advertisement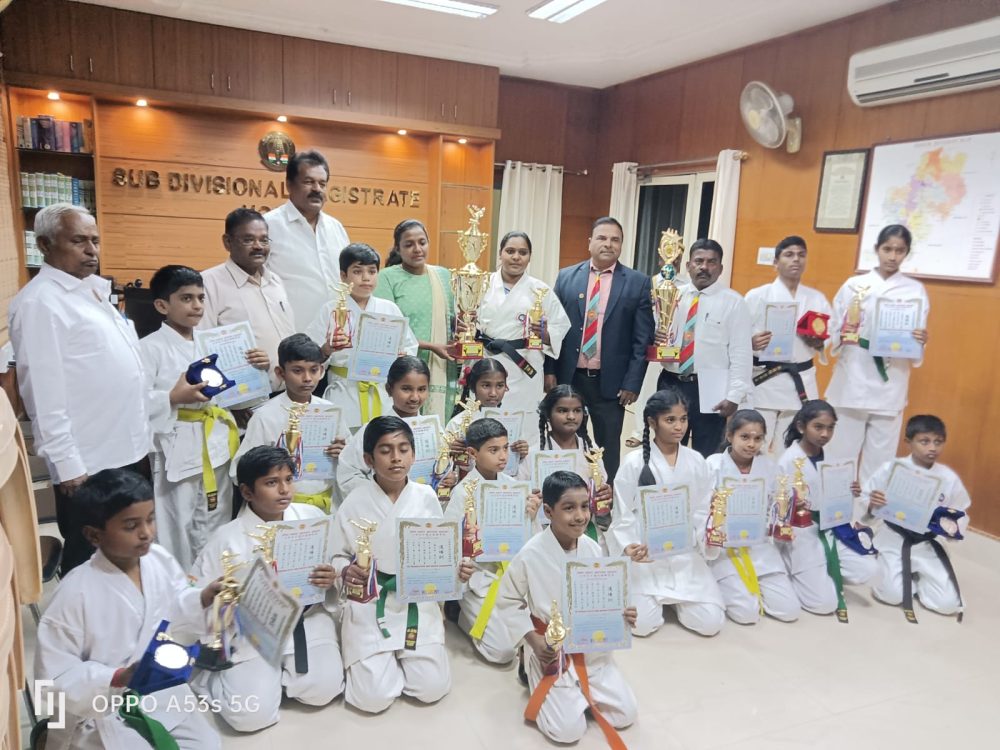 Karate students from Hosur industrial town won national level Karate championship.
The students attached to 40-year old Japan Shotokan academy run by Grand Master Ravi achieved this milestone by winning several gold, silver and bronze medals.
Advertisement
Around 25 students from this academy have participated in the 8th national level karate competition held in Bangalore on February 5, 2023. More than 1,500 students in the age group of 5 to 13 years drawn across South India participated in the competition.
The Hosur performers have bagged 11 gold, 8 silver and 5 bronze medals that led them to win overall championship.
Hosur Sub-Collector R Sarnya lauded the achieving Karate students and awarded the certificates at the Sub-Collector office. Coronation club secretary Thirupathiswamy, Karate association secretary Jayaraman and parents of the students have participated in the function.
Also Read : Anitha's natural jaggery powder launched, now available in Hosur
Advertisement