Advertisement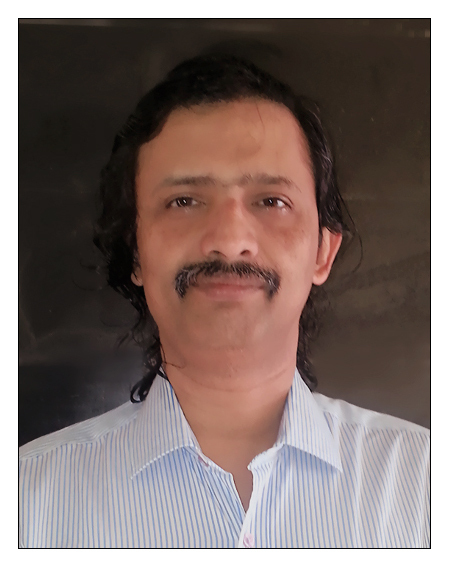 Autoimmune disease is new buzzing word in the Indian medical field and among patients. Renowned Rheumatologist & Immunologist Dr Chandrashekara.S, MD, DNB, DM of ChanRe Rheumatology & Immunology Center & Research, shares his insight about the autoimmune disease in detail with Jaishankar Jayaramiah of The OnLook. 
Dr Chandrashekara has been awarded with 'Sir. C. V. Raman Young Scientist State Award in the field of Medical Sciences' by the Govt. of Karnataka for the year 2013.  Also, he is the President (Elect) of Indian Rheumatology Association. He has 150 publications in international and national journals, more than 40 papers in Conferences / seminars, 20 reference books in Rheumatology & 9 patients education books among many more in addition to being the Editor of Internet Journal of Clinical Immunology & Rheumatology.
Advertisement
Excerpts:-
Can you please give a brief introduction about autoimmune disease and how it occurs?
Autoimmune diseases are conditions in which the body's immune system attacks and destroys healthy body tissue by mistake.  This happens because of infection stress, psychological stress or pollution stress and sometime with no ascertainable reasons it can happen.  So when there is stress on immune system, there is a high probability for one getting this disease.
Is this disease easily identifiable? Kindly throw some more light on its nature
Many of the patients don't even know they are suffering from this disease as it has several different symptoms, often confused with other diseases. Infact it is an universal disease and it doesn't spare any race or socio economic status or ethnic groups. The only, may be little difference between the proneness to develop certain type of autoimmune diseases. For example, SLE and other related autoimmune disease are little common in oriental population. Africans have little tendency with increased susceptibility to SLE. Like that there is some amount of ethnic predilection but it does not spare anyone. I always used to tell that autoimmune disease is there from North to South and East to West as all the countries are affected. The criticality of knowing about this disease is something very crucial.
Is there awareness about this disease among the public?
To some extent the developed countries have adopted their strategies, improvised the public awareness and lot of programmes are being conducted as lot of emphasis given by the policy maker in treating the autoimmune diseases.  I don't say that they are 100% aware of these diseases but as compared to the developing countries like India, they have little better knowledge about this disease. In India, the awareness about this disease is very less.
How threat is this to the world. Any datas available on its spread?
It is an emerging disease across the globe. Earlier we used to assume that it will affect 1 or 2 percent of the population. But its been realised that it is much more than that and 10-13% of the world population is suffering from various autoimmune diseases now. The numbers are expected to increase as we tackle other infectious diseases.
What is the status of the Indian medical field in tackling this disease?
We have done a survey in 1997 interviewing doctors in medical colleges as they are expected to have up-to-date details in the medical field.  But only 3-5% of the medical college doctors were aware of these diseases. Now the awareness ratio has increased to 45% as per our latest survey that was conducted two years ago.
What is the general scenario in India about the disease?
Among general public in India, may around 1-2% have little awareness about Arthritis and autoimmune diseases. Even those population does not take proper treatment as they think the symptoms are inconsequential ones. They just adapt to it and never think about the possibility of autoimmune disease.
How many types of autoimmune diseases are there?
It is very vast area. No specialty is spared off.  For instance. Joint related autoimmune diseases that are treated by Rheumatologist itself covers more than 100 types. A few among Central Nervous System (Brain) related ailments can be listed as autoimmune Encephalopathy and multiple sclerosis among 60-70 variety of diseases in this sector. Skin is another common place where auto immune disease can occur. Like that we can list many including autoimmune thyroid. Any part of the body can be affected by this disease.
Looking at the seriousness about this disease how the government is paying attention towards tackling this one?
Unfortunately there is no much emphasis from the side of the government or its research wings like Indian Council of Medical Research (ICMR), Health & Family Welfare department and few of the patient support programmes like Ayushman Bharat. They seems to have neglected these autoimmune diseases especially rheumatic diseases.  The reason that I can understand that previously, may be two decades ago, it was thought that most of these rheumatic diseases are not treatable and these kind of diseases were rare. Hence the government of India was focusing on the infectious diseases which were the most trouble makers during that point of time.
Why do you think the government or policy makers need to focus? Is it treatable? If so, what are the steps taken in this direction?
We have moved from underdeveloped country to developing country and to developed country in a shortwhile and the diseases are also going to move in the sameline. An autoimmune diseases are going to be a huge epidemic shortly once we tackle most of the infectious diseases. So I think it's a time the Government of India increase its research area covering these emerging diseases. And most importantly we should remember that these are treatable diseases. If we treat it in the right time we can get the individual back to normal stage without any issues. So I think huge attention is required from the policy makers to focus on this issue which has been forgotten may be because of the misconception that it is not treatable.
Can you please bit elaborate on the steps taken by ChanRe to tackle these diseases and spreading awareness in the field?
ChanRe since its inception in 2002 is focusing on treating the patients directly. We are treating the patients who walks-in to our place with the diseases diagnosed and referred by the doctors. And also we are visiting the public even in remote places as to make them aware about this particular diseases. Our institution is conducting awareness programmes and other training programmes in different places through three channels.   Firstly to train and educate the medical professionals, we organize atleast one educational programme a year for family physcians, who are the first contact of any patients. In addition to this, we are also organizing multiple training programmes in the medical colleges as well as in the district headquarters for the doctors in the Primary Health Centres (PHCs). This will help them to identify the patients with these disease and can refer to the right Rheumatologists or respective specialists.
Secondly in the society level, we organize camp even in the remote places where we will do free screening of the patients. And thirdly we are using the social medias in the past ten years We have Youtube channel, where we organize regular programmes for patients. Also we have a website, where the patients can access the information on these diseases.
What is the advice for the patients on approaching the doctors.
The best is to approach the doctors as soon he get the symptoms. The right person to visit is the organ specific specialist or autoimmune specialist or the Rheumatologist. The outcome is better as early as they come.
How the Yoga and Lifestyle will help solving these issues?
The stress and the lifestyle is one of the reasons that can cause autoimmune disease.  The healthy and stress free lifestyle helps to keep you away from the autoimmune issues. So the Yoga plays a good role in managing the stress.
Is this disease is contagious?
No. Autoimmune diseases are not contagious. It comes only when error happens in immune system. And also they are not hereditary.
As we observed there is increase in autoimmune disease after Covid episode. Is this true?
There is slight increase of autoimmune diseases post Covid. It is not unique to Covid. What I meant is any viral infection can trigger or increase the incidents of developing autoimmune disease. Especially there are some viruses like Epstein-Barr Virus, which has very high potential in developing autoimmune disease in individual.
Also Read : IARET to conduct Autoimmune disease awareness programme in Bangalore
(With inputs from The OnLook News Research Bureau)
If you like this article and if you feel it will be helpful for others to understand on the subject, please share it. You can also follow us on Twitter,  Facebook & Linkedin
Advertisement