Advertisement
An awareness programme on Autoimmune diseases & Lupus conducted by the Immunology & Arthritis Research & Education Trust (IARET) and ChanRe Rheumatology & Immunity Center & Research (CRICR) in Bangalore has created positive vibes increasing confident among the patients.
The event was organised in association with Indian Rheumatology Association (IRA) and its Karnataka chapter (IRA-KC), Nagarathna Srikantiah Paramedical College (NSPC) and ChanRe Diagnostic Laboratory (CDL).
The one-day awareness event, which was conducted on May 12 in Baganlore, has covered Lectures, presentations, yoga demonstration and medical exhibition followed by Lupus focused cultural programme. Several senior Rheumatologists and other medical experts have joined the programme and made presentations.
Advertisement
Addressing the gathering at the event , Rheumatologist & Immunologist Dr Chandrashekara.S of CRICR, said, the early detection of autoimmune disease will help the patient to take treatment effectively.
Many of the patients don't even know they are suffering from this disease as it has several different symptoms, often confused with other diseases, said Dr Chandrashekara.
He talked in detail about stress and how it is related to autoimmune diseases. He said the mind has full impact on immune system. Hence it is important to manage stress by keeping balanced lifestyle to tackle autoimmune diseases.
Also Read : Autoimmune disease is treatable with best results if it is identified early;  Click here to read an exclusive interview of Dr Chandrashekara in The OnLook 
In his key note address, another speaker Dr B.G. Dharmanand, Senior Rheumatologist, Manipal Hospitals, Bengaluru, said, "Comparatively the awareness on autoimmune disease has been increasing in recent years. The medical field has carried out a lot of research in the past two decades and several effective treatments have been developed."
Dr Dharmanand appealed to the patients not to panic when they are diagnosed with any autoimmune diseases as they can address the issue and manage their health condition with appropriate treatments.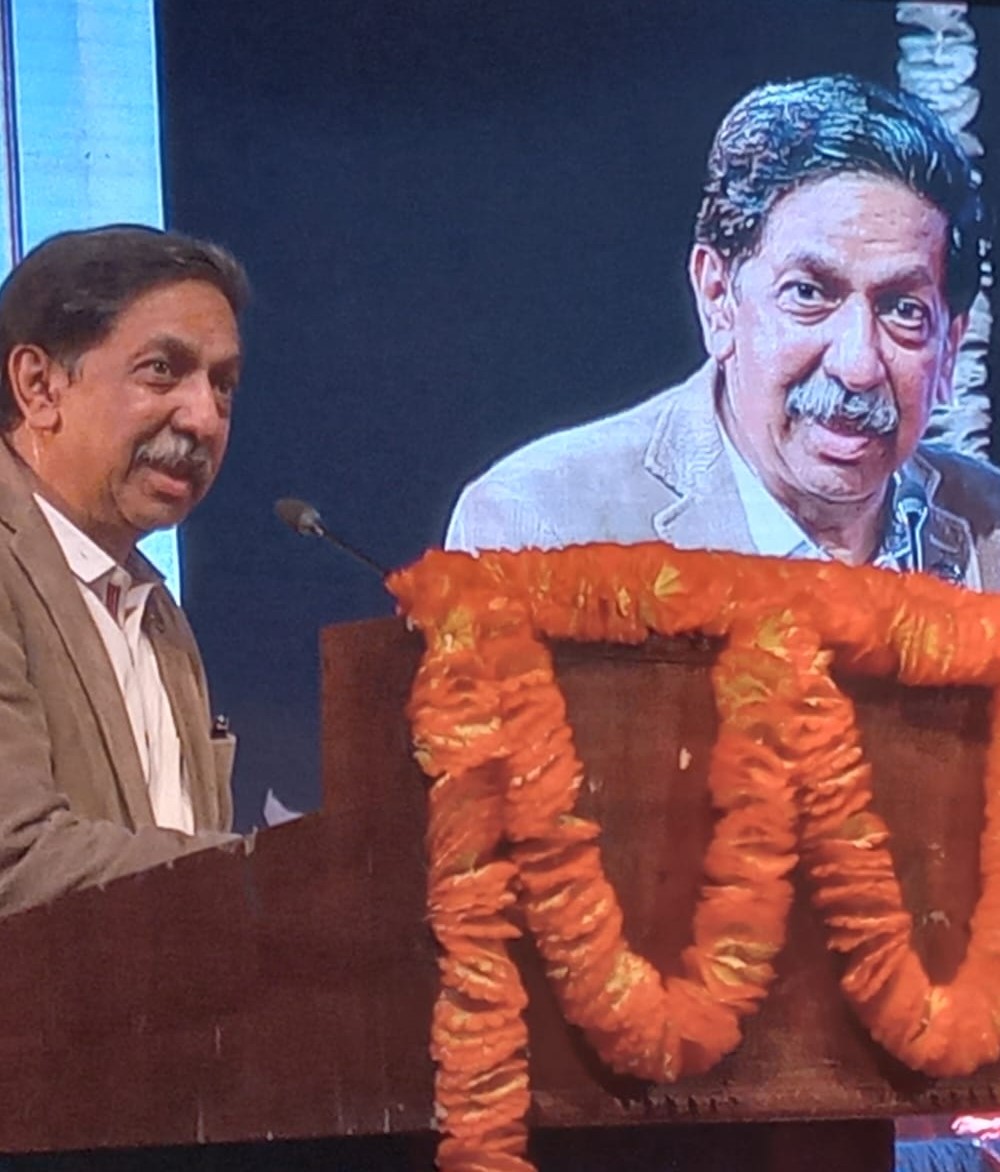 Throwing more light on the current status of awareness level among the public on autoimmune diseases, Dr K.M.Mahendranath, Senior Rheumatologist of Samarpan Health Centre said that earlier the patients used to visit Orthopaedic specialist if they get joint pain. Now the awareness is increased as they approach Rheumatologist.
"Currently we have only around 1,500 Rheumatologists but our country needs 10,000 to 15,000 Rheumatologists," Dr Mahendranath added.
Lauding Bangalore for its best Rheumatology related facilities, Dr Mahendranath said the city has around 70 best Rheumatologists and even 7 specialized pediatric Rheumatologists.
Addressing social issues in the sector, Dr Vineeta Shobha, Senior Rheumatologist, appealed to the patients to create groups to have regular interactions within them to tackle the disease effectively.
The patients should be covered with insurance to treat autoimmune diseases. As to include the diseases under insurance coverage, she said the government support is needed.
Dwelling more on women topics, Dr Vineeta Shobha informed that women suffering from autoimmune diseases can have married life, children and lead normal life. Only thing is that they should undergo treatment, lead healthy lifestyle and more importantly, follow the doctor's advice.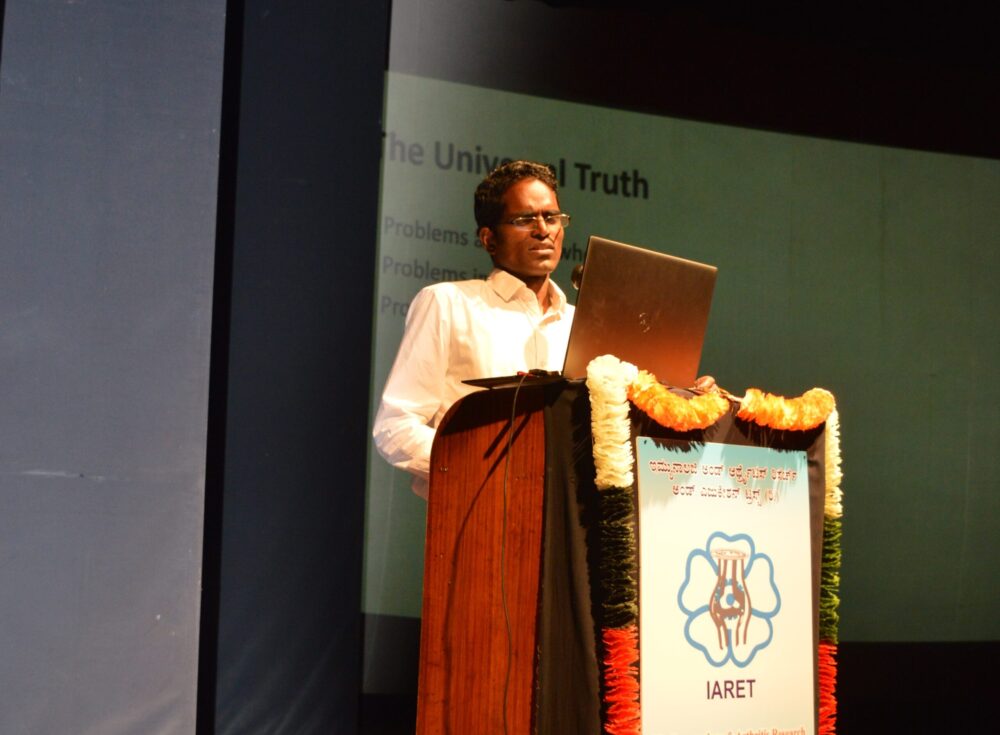 Attracting the attention of visitors, Dr Ramajayam of NIMHANS made presentation in detail about how yoga, meditation and paranayama can help the patients in tackling autoimmune diseases.
Dr Ramajayam said the patients should attend such seminars and awareness programmes as they get more details on adopting proper lifestyle to manage the disease.
Dr Gurudutta, an acupuncture and naturopathy specialist, offered several suggestions to gathering on leading healthy lifestyle while effectively tackling autoimmune diseases.
Dr Gurudutta said, "We need to understand that many times the autoimmune disease occurs without any reason. There are multiple risk factors that cause these autoimmune diseases. So we have to manage those risk factors. That management can happen through lifestyle changes. It can be through Yoga, Acupuncture, diet and meditation. All these aspects should come together and only then the management is possible."
After lectures and presentations by renowned medical experts, the event witnessed well-rounded yoga demonstration presented by Dr Sandesh.
Yoga experts have performed several postures while Dr Sandesh narrating its benefits on stage.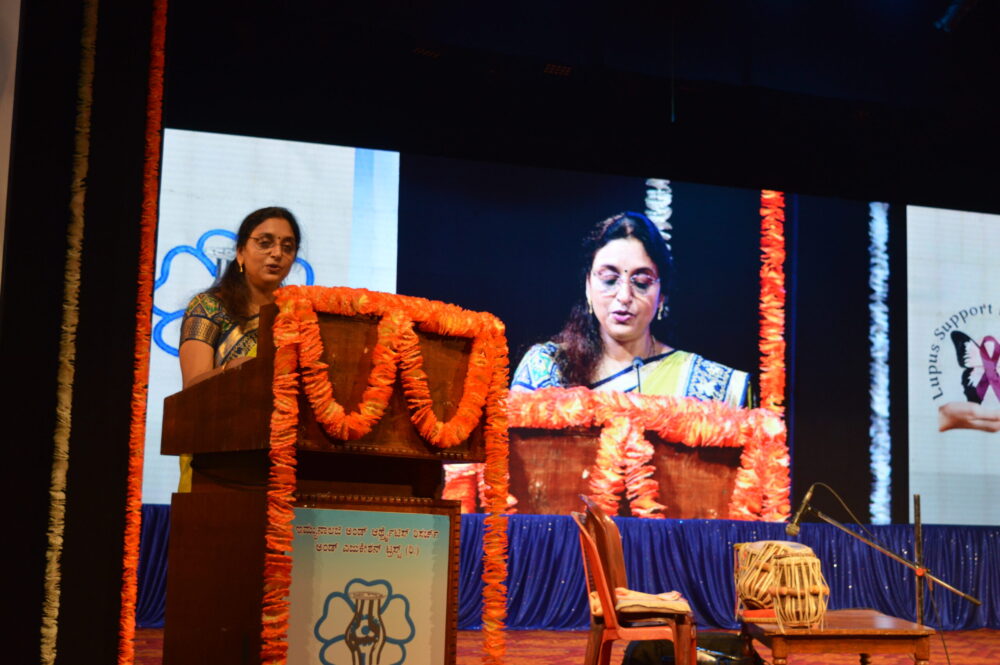 In concluding session of the event, Dr Renuka.P, Director & Pathologist of ChanRe Diagnostic Laboratory proposed vote of thanks while also announcing rewards for the college students who installed best exhibition stalls in the one-day programme.
The students were honoured with shields by the dignitaries.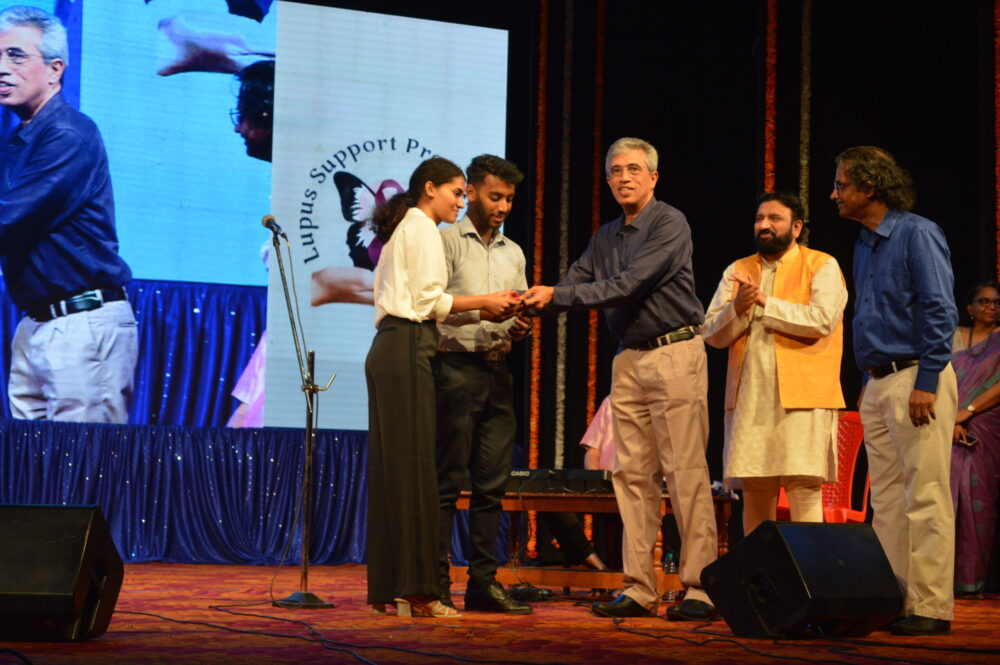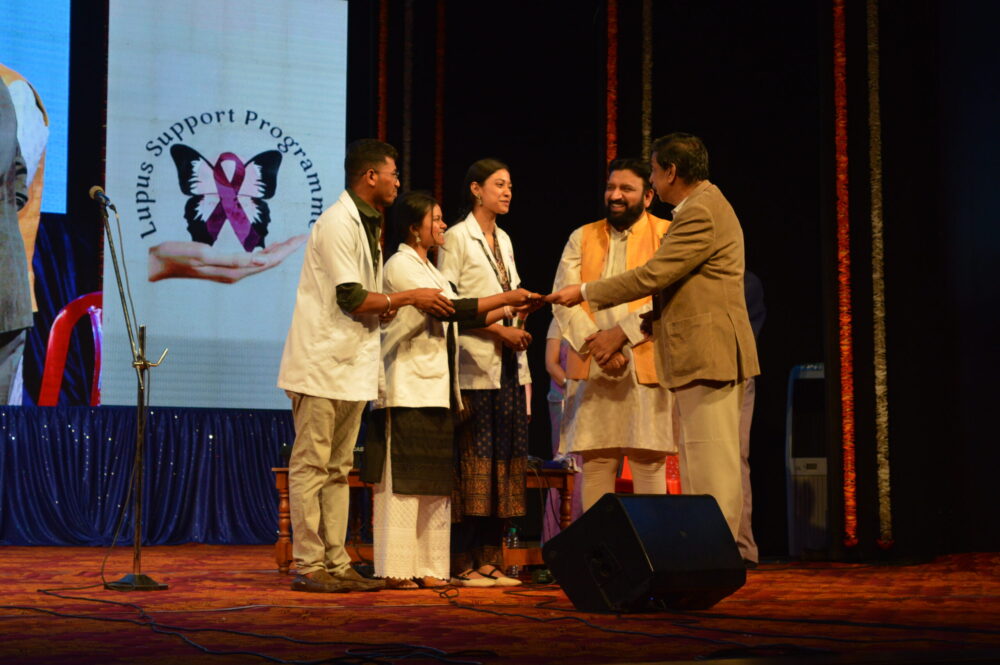 It may be noted that the medical exhibition stalls of the students in the event attracted a huge crowd as the public have shown interest in watching live demonstration and explanations by the students and medical experts.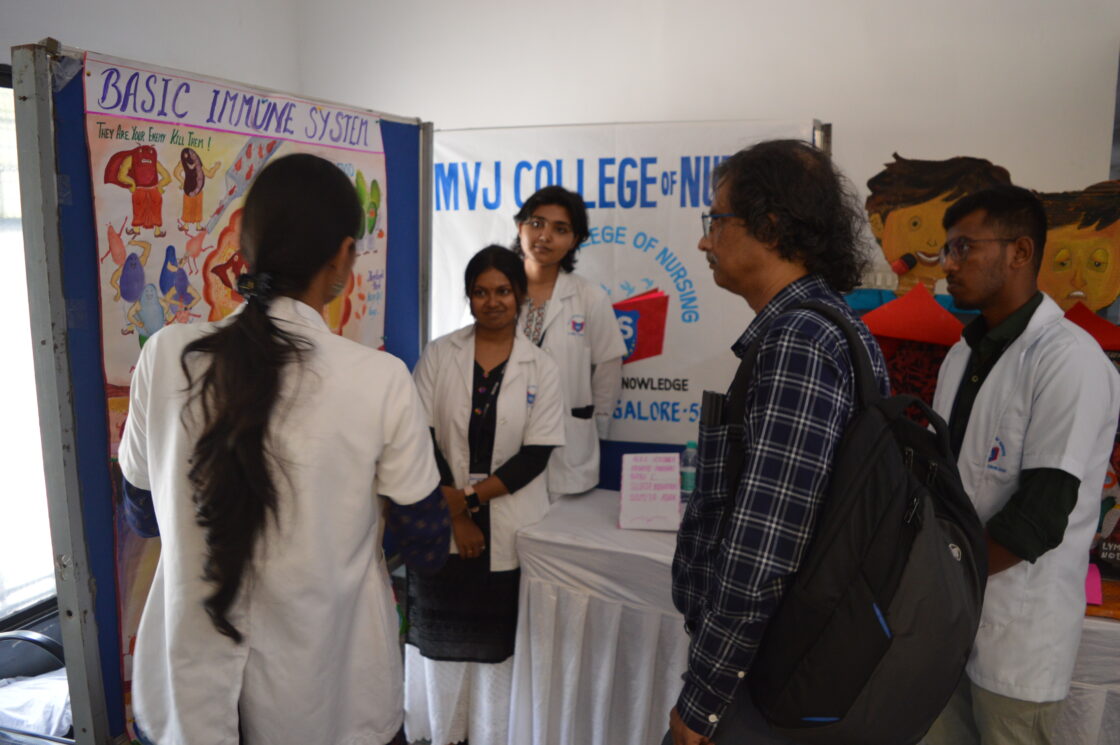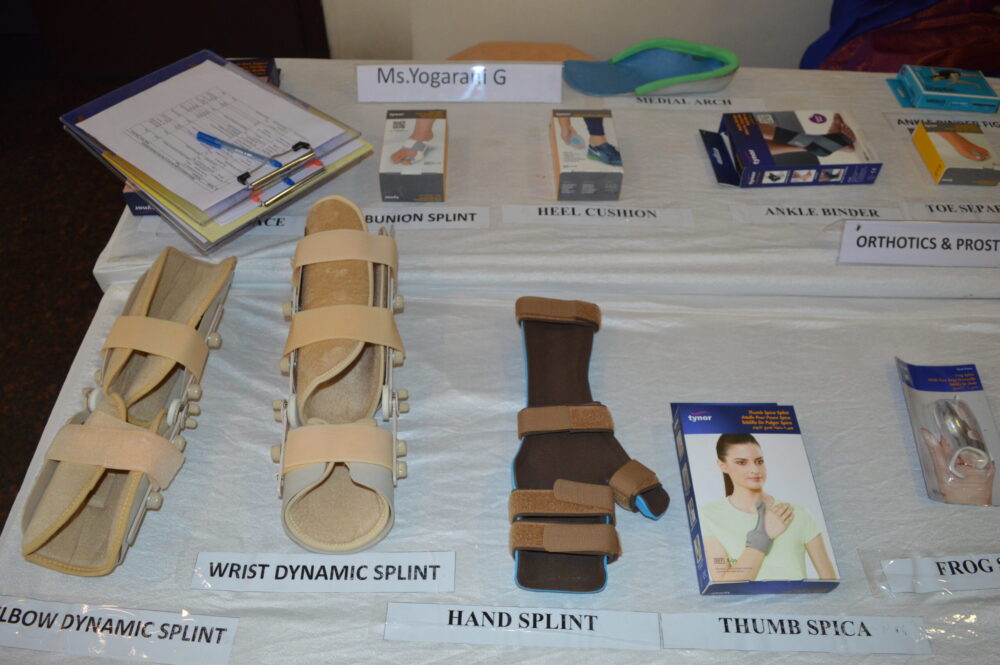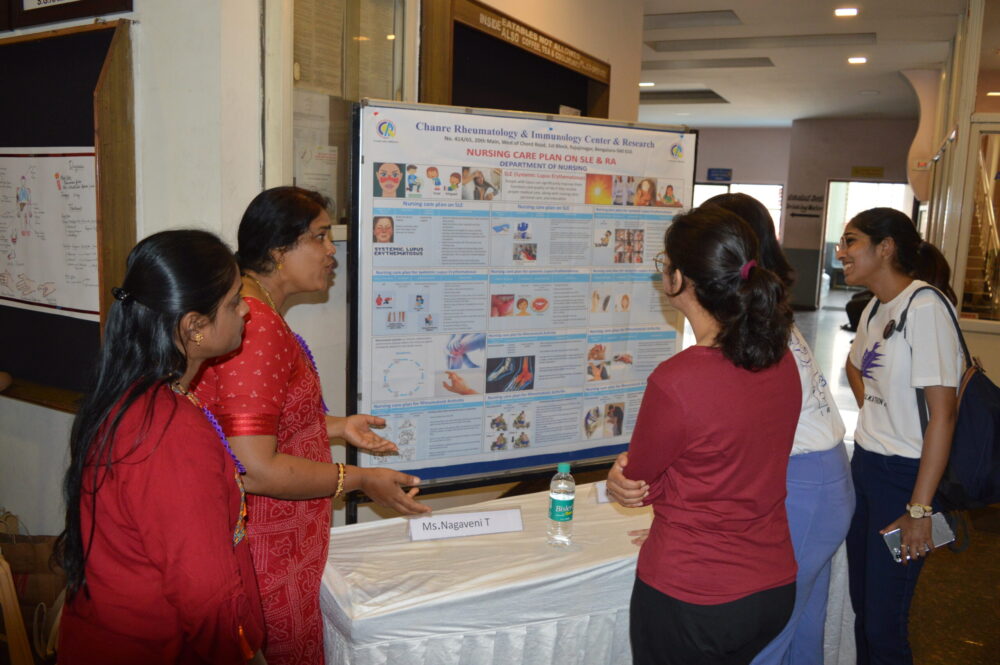 Also the counselors and doctors from ChanRe Rheumatology & Immunity Center & Research have cleared all the doubts of the visiting public in the exhibition.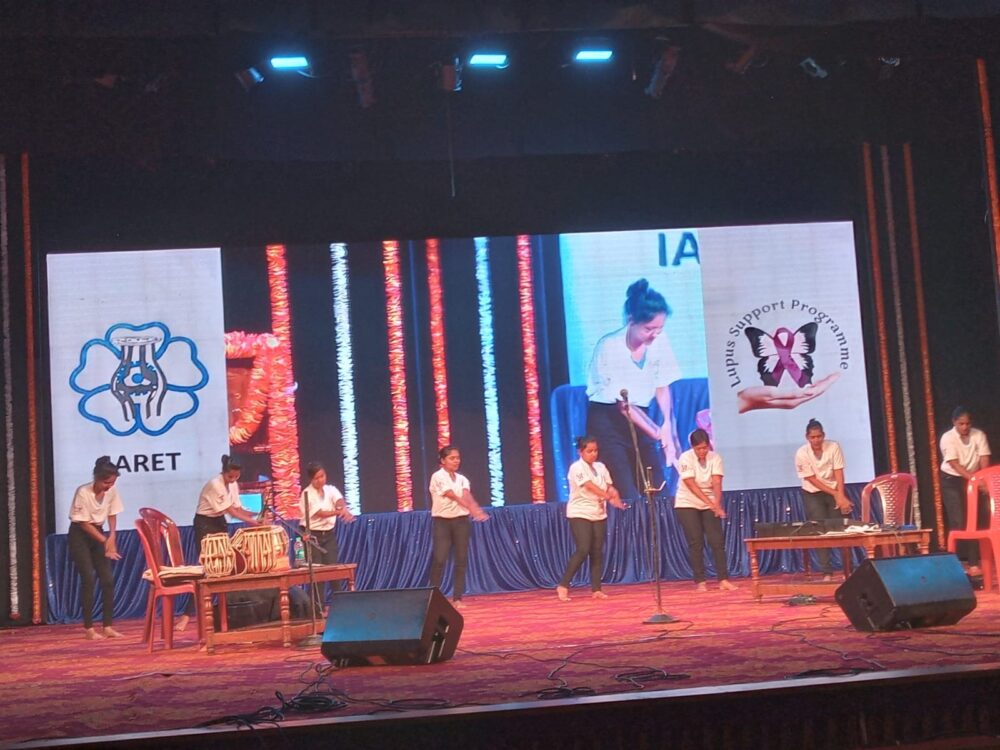 Earlier the programme also witnessed the demonstration by nurses attached to ChanRe on how an individual can adopt hygienic habits to lead clean lifestyle.
Also in a view of patients' interest,  two handbooks on Lupus, one in Kannada  and another in English  have been released in the event.
Further, some of the patients have shared their experience with audience on how they are tackling the autoimmune disease effectively and the practices they adopt to overcome the disease.
As part of the event, a Lupus awareness musical drama has been performed by the renowned singer Shashidhar Kote & party in the evening.
Snapshots of the programme:-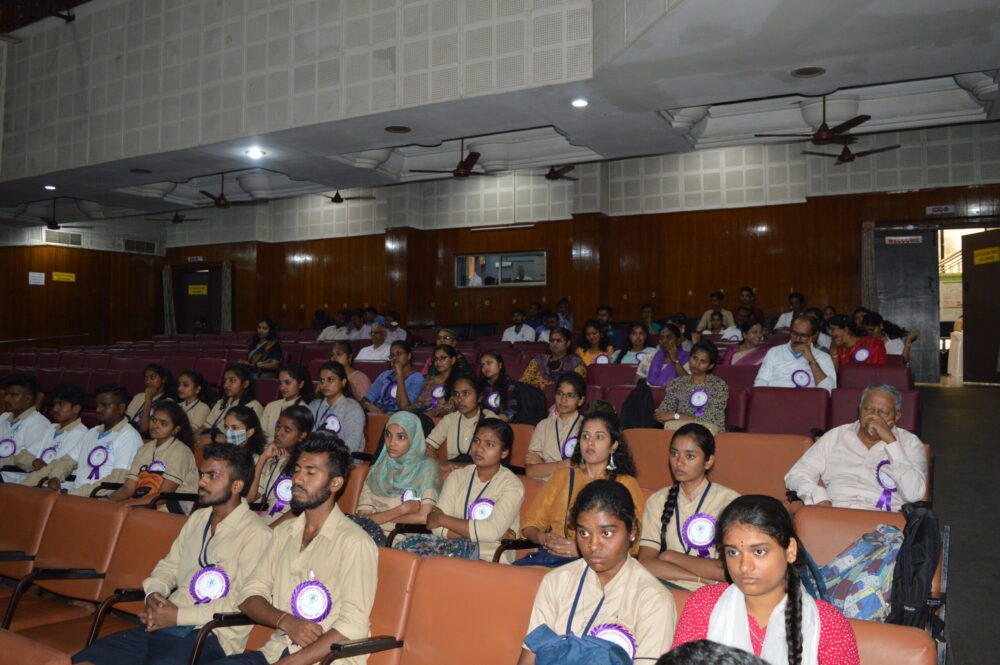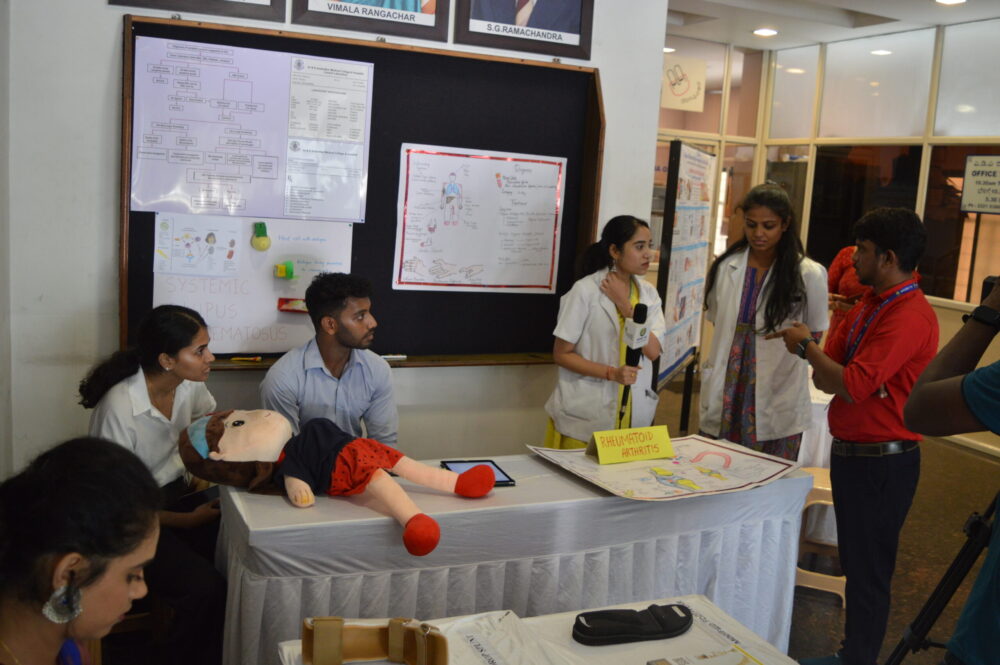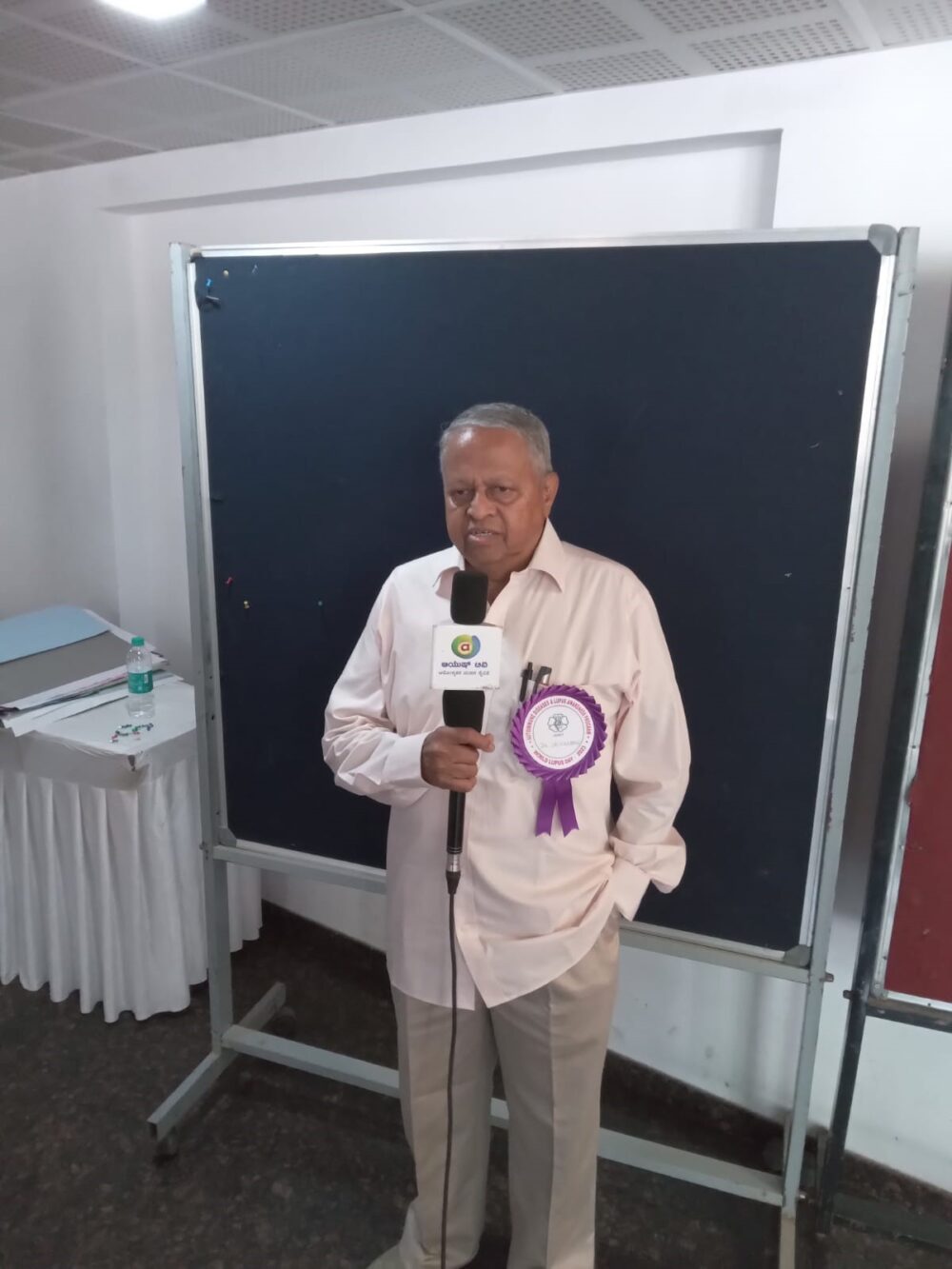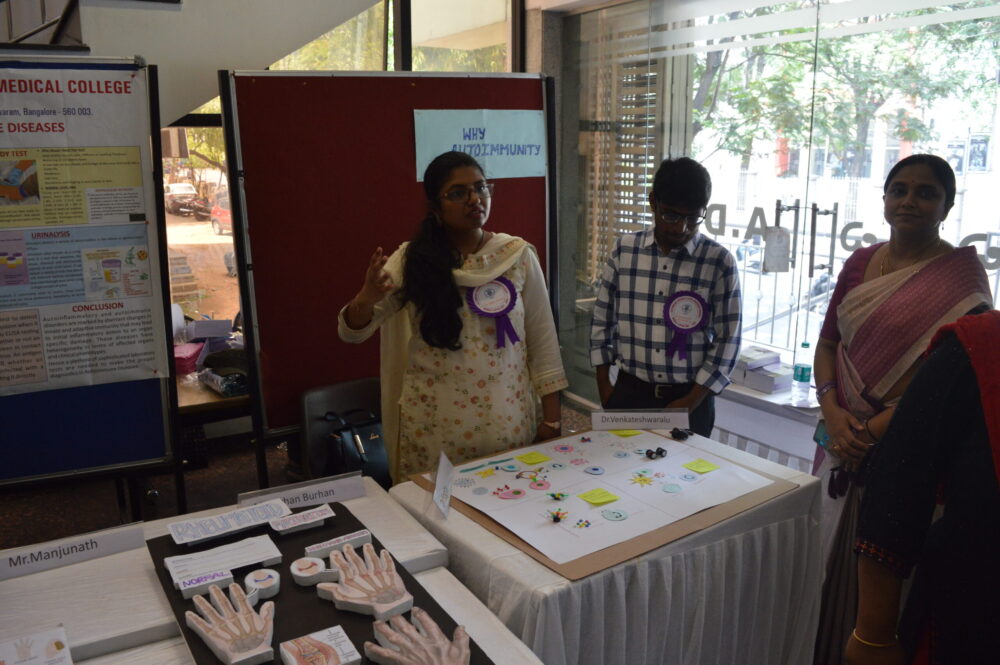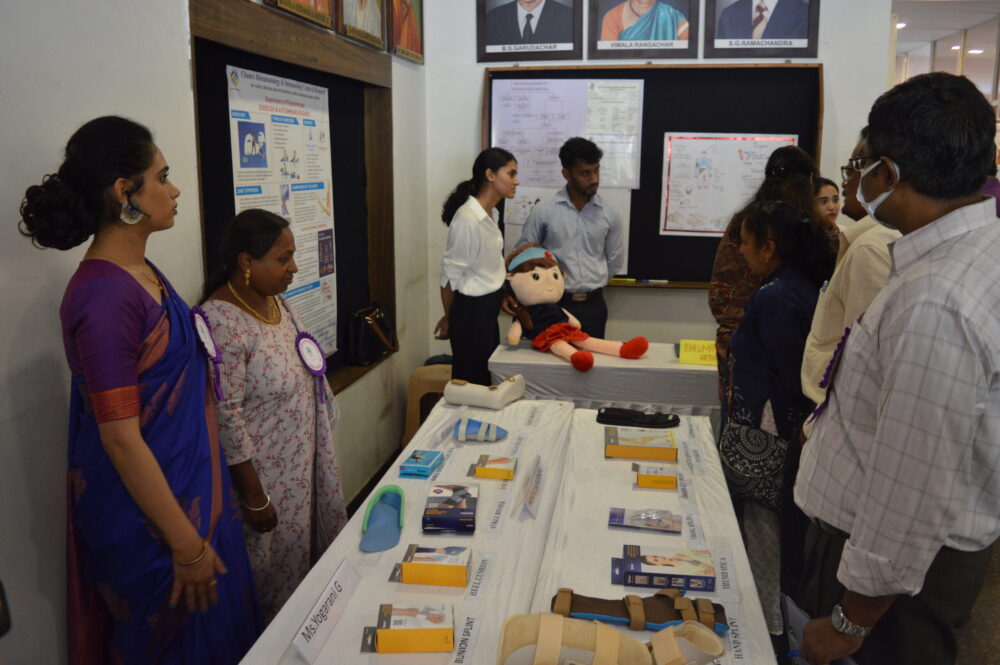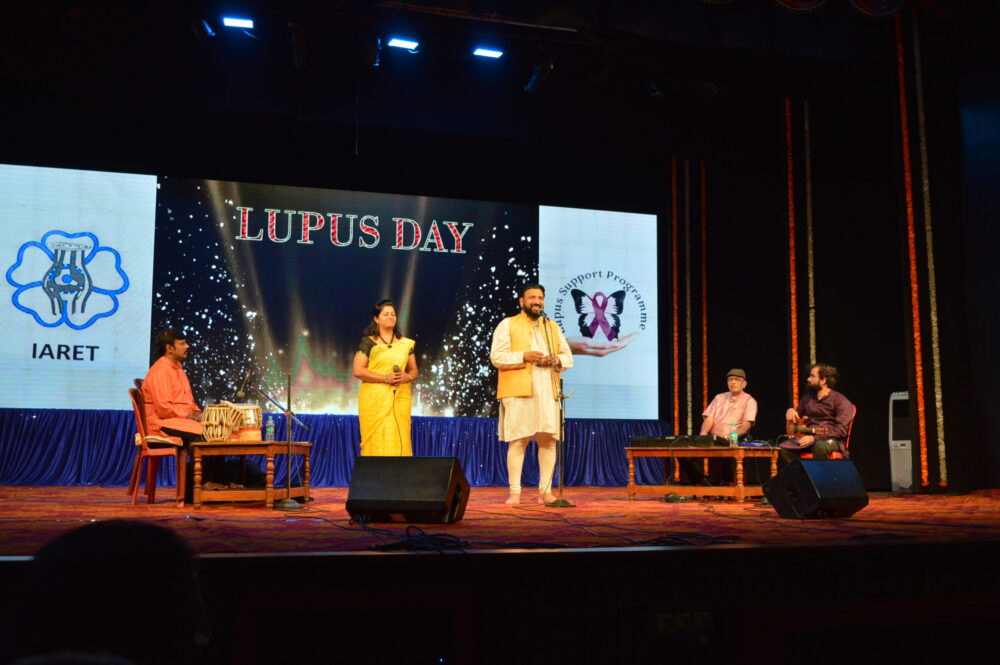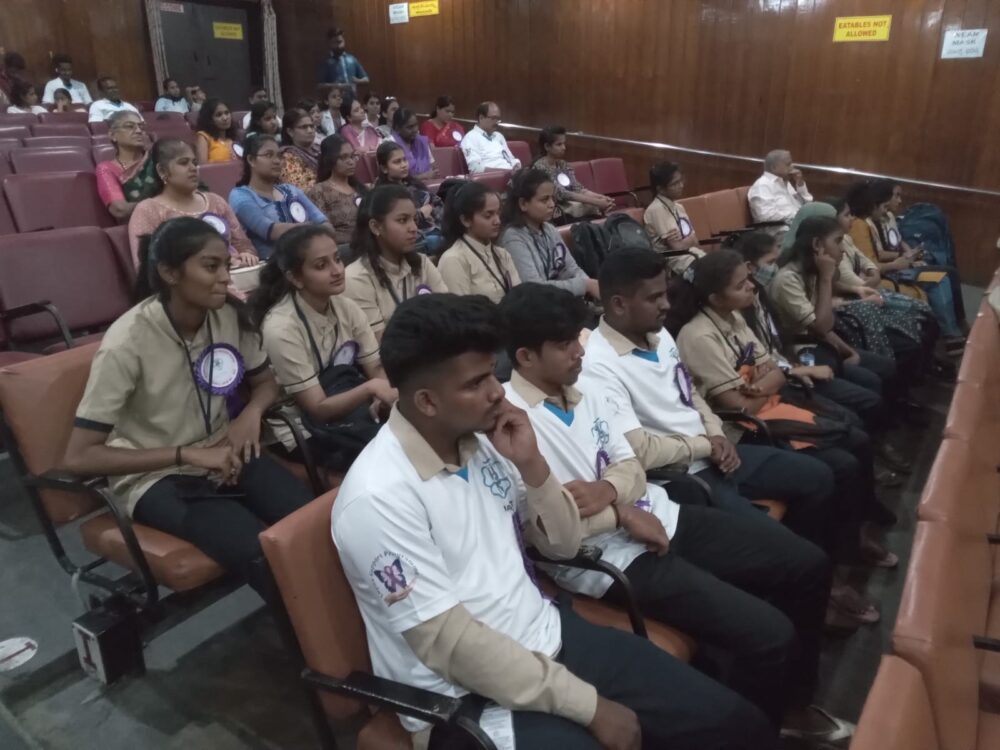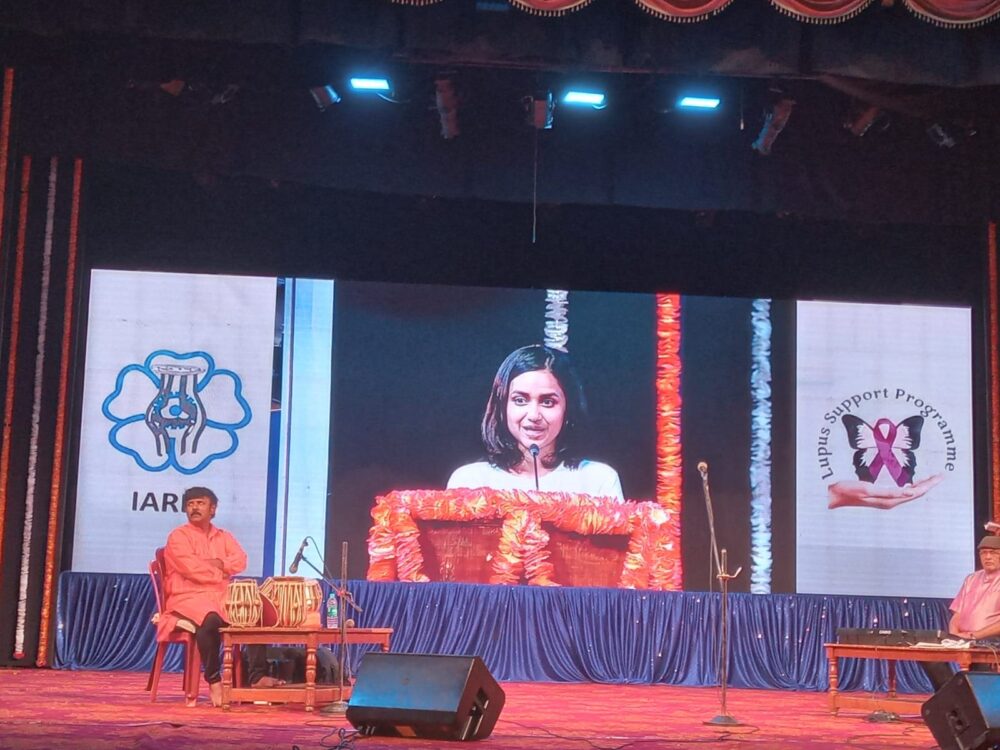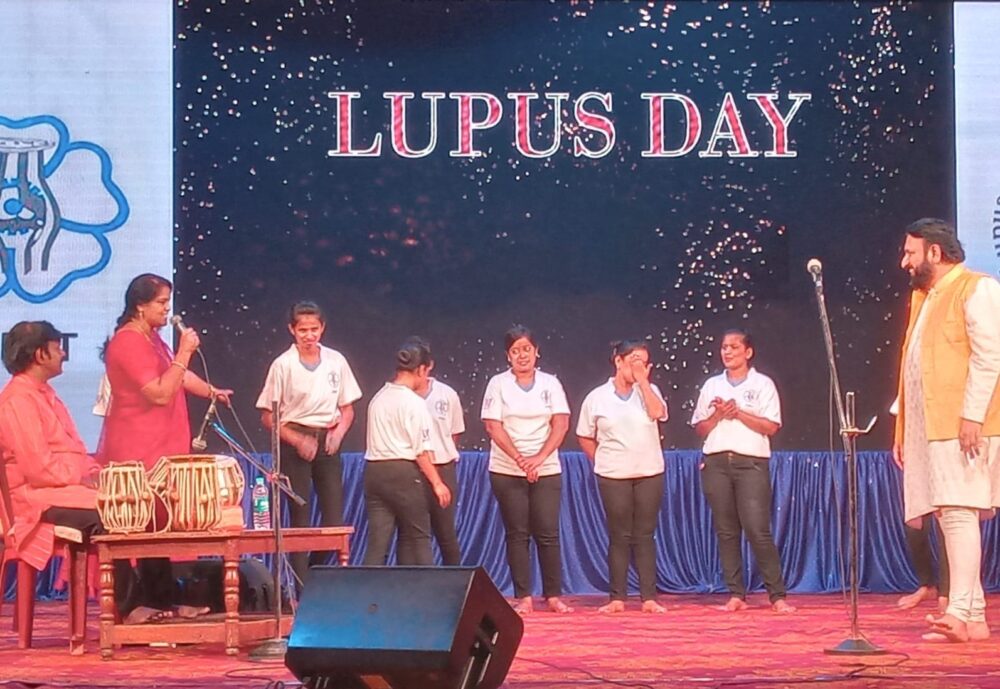 Also Read : Lupus Research Awards 2023 announced
With inputs from The OnLook News Research Bureau)
If you like this article and if you feel it will be helpful for others to understand on the subject, please share it. You can also follow us on Twitter,  Facebook & Linkedin
Advertisement