Advertisement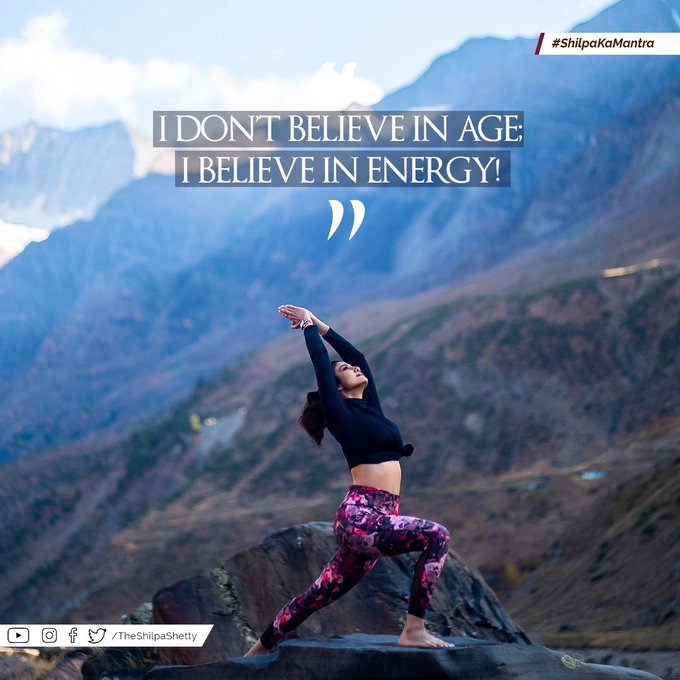 India film star Shilpa Shetty Kundra said we should not allow our age to determine what we can and cannot do.
In her latest Instagram post on Tuesday, the glamorous Bollywood beauty said "The power and potential to achieve all that your heart desires in vested in your mind."
Advertisement
So do not allow your age to determine what you can and cannot do, she said.
Shetty also asked you to be surrounded with people and situations that emit positivity.  She encourages everyone to work on the energy within them and around them.
"Your determination stems from within. Believe 'YOU CAN" and trust me, "YOU WILL"!", Shilpa Shetty wrote in her note.
Manali
Shilpa is known for her fitness programmes in yoga. She keeps sharing yoga asana poses and videos while shares words of encouragement for her fans.
Her health postings in recent times comes from Manali, a panoramic hill station where she camped.
(With inputs from The OnLook News Research Bureau)
Also Read : Bollywood fitness freak Shilpa Shetty makes Banana Bread for you
Disclaimer : The health, beauty and food tips-based stories published in The OnLook provides generic information gathered from experts. Always consult your doctor for more and specific advice.
Advertisement