Advertisement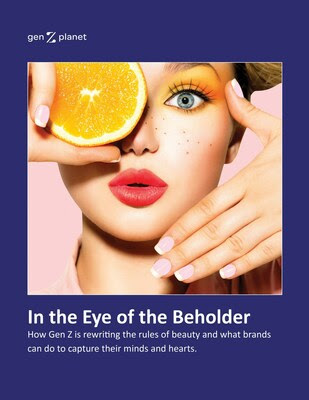 A new report by Gen Z Planet, a research and advisory firm, reveals the dramatic shift in the beauty industry that is being brought about by Generation Z. This influential and dynamic demographic is redefining beauty, and brands that ignore their behaviors and preferences risk losing their relevance.
The report shows that in contrast with previous generations who viewed beauty as a vehicle for social acceptance and external validation, Gen Z consumers view beauty as a means to self-expression and self-care. It is an "inside-out" instead of an "outside-in" view of beauty.
Advertisement
Gen Z is an active beauty consumer; 66% say they use skincare products every day and report an annual average spend of $290 on skincare and makeup. Yet winning a share of their wallet, or their loyalty, seems hard to come by.  Hana Ben-Shabat, Gen Z Planet's founder, who led the study, said "Gen Z desires a new kind of beauty, one that is more authentic, inclusive, personalized, purposeful, affordable, and experiential, and brands have to work harder to meet these expectations."  Some brands have managed to crack the code. Cerave, for example, tops the list of Gen Z favorite brands for skincare.
The report also indicates that Gen Zers, who have been associated with everything digital, love to shop in physical stores. However, only 7% of Gen Z shop for beauty in department stores raising important questions about the future of the format that was once the beauty category stronghold.
"Gen Z not only changing the beauty game – they are completely rewriting its rules," said Ben-Shabat, "to cater to this generation, brands will have to innovate on all fronts: product development, go-to-market strategies, marketing, and communication. Resonating with Gen Z means securing the customer of the future and being able to shape the future of the industry."
Also Read : Anitha's natural Jaggery powder launched
(With inputs from The OnLook News Research Bureau)
If you like this article and if you feel it will be helpful for others to understand on the subject, please share it. You can also follow us on Twitter,  Facebook & Linkedin
Advertisement