Advertisement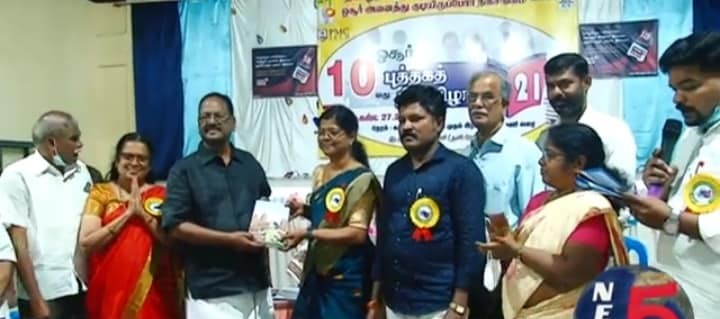 Hosur :- Notable Tamil cinema lyricist Arivumathi has released the book titled 'Azhagin Ellai Angorvat', which was received by Ms K Kanmani of Nizhal Arakattalai.
The book that is authored by Hosur-based writer Dr Manimekalai was launched on August 27 at Hosur Book Festival 2921, which is 10 th in the series.
Advertisement
Tamil Nadu Science Forum (TNSF) and Hosur All Residents Welfare Association (HOFARWA) have jointly organized the Hosur Book Festival 2021.
Also Read : Hosur Book Festival 2021 to showcase thousands of books
Follow us on Facebook to Read More Hosur related News Click here
Advertisement