Advertisement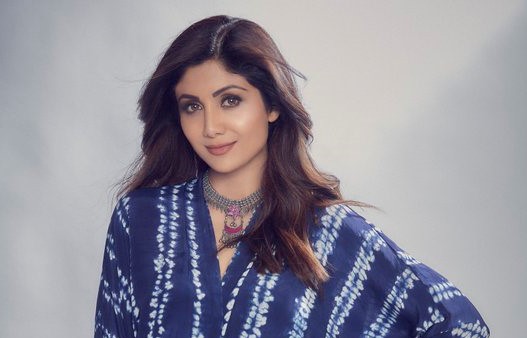 Bolloywood yoga queen Shilpa Shetty released a short video on her twitter to motivate her fans to get into Gym.
Tweeting with 0.12 seconds length video, Shipa Shetty Kundra, said, "This happy hour works out really well for me."
Advertisement
Wearing black tops with a slogan 'Gym is My Happy Hour', Shetty seems shaking her hips at ultra-lightning speed.
She attracted her fans with hastags #Gym #HappyHour #GymMotivation #Fitness #exercise #GymLife #saturdayvibe #gratitude.
Bazigar-debuted glamorous Hindi film star is keep releasing fitness videos with her stunning yoga poses to motivate her fans. Her posts through twitter and instagram are already quite popular among the yoga lovers across the world, Asia in particular.
This happy hour 𝙬𝙤𝙧𝙠𝙨 𝙤𝙪𝙩 really well for me😉💪🏼🏋🏻‍♀️
.
.
.
.
.#Gym #HappyHour #GymMotivation #Fitness #exercise #GymLife #saturdayvibe #gratitude pic.twitter.com/7o7ZmLZmcq

— SHILPA SHETTY KUNDRA (@TheShilpaShetty) November 7, 2020
(With inputs from The OnLook News Research Bureau)
Also Read: Shilpa Shetty asks not to believe in age but in energy
If you like this article and if you feel it will be helpful to your relatives and friends, please share it. You can also follow us on Twitter,  Facebook & Linkedin
Advertisement