Advertisement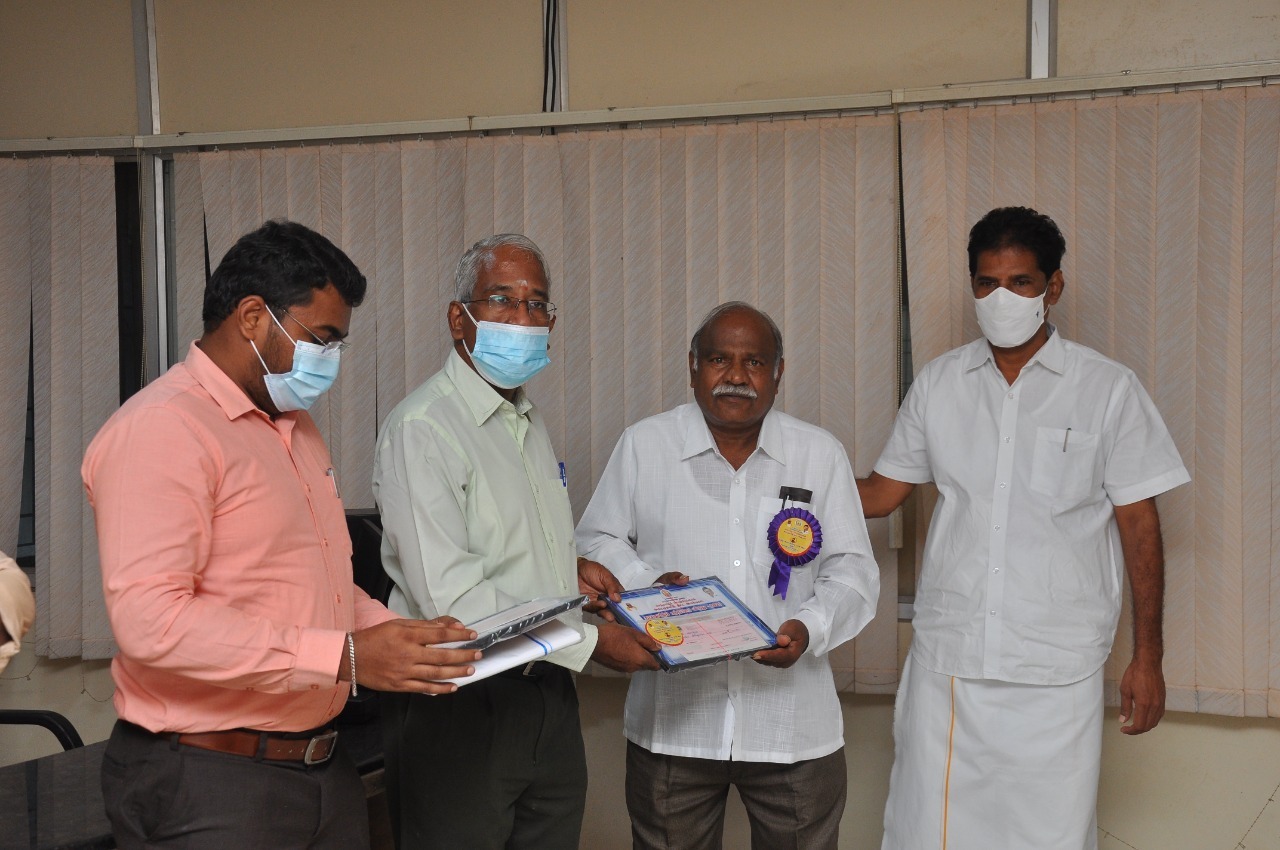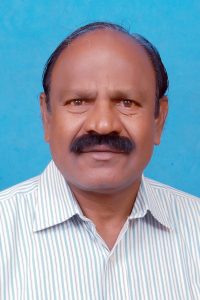 A Hosur-based well known Tamil scholar and writer Paavalar Karumalai Thamizhazhan has been honoured by the Tamil Nadu government with 'Thooya Tamizh Patralar' Award.
Mr Thamizhazhan received this award for using pure and grammar rich Tamil language in his each and every part of life, thus supporting for the development of Tamil language and Tamil culture.
Advertisement
Tamil Nadu government through its 'Senthamizh Sorpirapiyal Agaramudali Thitta Iyakkam' is offering the Award for the best and renowned Tamil scholars in the state. This is the first time that this Award has been created by the government.
Mr Karumalai Thamizhazhan has served as Tamil teacher in Hosur and written more than 25 books.
The Award has been presented by Tamil Development and Information Department Secretary Mr Mahesan Kasirajan on November 8 in Chennai. The department's Director Mr S Saravanan and Agara Mudali Project Director Mr K Vijayaraghavan were also present.
Indian Postal stamp
He has been servicing in Tamil literature field for more than five decades. In honour of his more than 50-year long work in Tamil literary sector, the union government has released a Rs 5 postal stamp on him two years ago. Also, he has been conferred with various awards including Tamil Nadu government's 'Tamil Semmal' award.
Hosur Tamil Valarchi Mandram Secretary Mr Sivandhi Arunachalam, Hosur Tamil Sangam President Mr Ellora Mani, Mr 'Aram' Krishnan, Tamizhiyakka Secretary Mr A K Rasu, Coordinator Pera Vanangamudi, Dravidar Kazhagam District Secretary Mr Vanavendan among others lauded  Paavalar Karumalai Thamizhazhan.
Also Read : Tamil Nadu CM calls sixth standard Hosur girl, assures of reopening school on Nov 1
Click here to follow us on Facebook 
Advertisement