Advertisement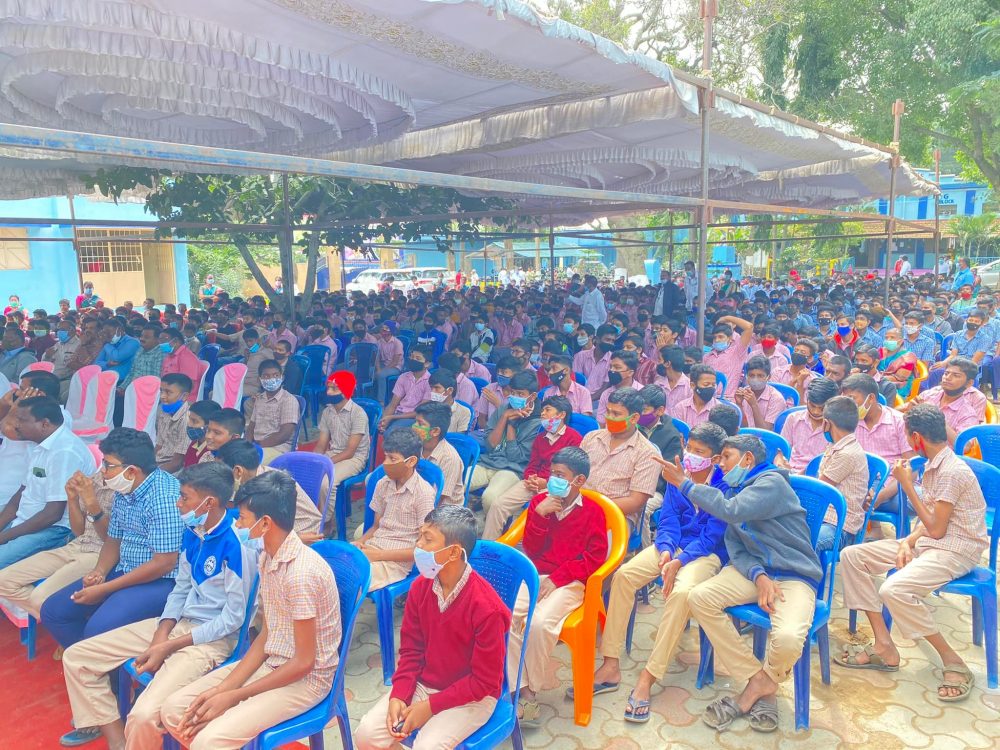 Tamil Nadu government has set up CCTV facility and Auditorium in the age old Government Higher Secondary school christened R.V.G.H.S School in Hosur industrial town.
Hosur MLA Y Prakash has inaugurated he CCTV operating facility at headmaster cabin in the school. It may be noted that the Close Circuit Cameras have been set up around school and monitored from the headmaster room.
Advertisement
It is worth to note that the renovation work worth around Rs 20 lakhs have been carried out by the school staff, retired teachers, old students and donars during the pandemic time. 
Rajaji
Hosur RVGHS school has a strong history behind it. Many top most personalities in Hosur studied in this school. In a simple form to say, approximately around 70-80 percent of the population in Hosur would have studied in this school. It was the only government school in Hosur in olden days before private schools starting their domination in the area. Even First Governor General of Independent India, C Rajagopalachari (fondly known as Rajaji) studied here during his childhood days. Rajaji born in Thorapalli village near Hosur.
The MLA has also honoured the volunteers who have donated for the development of the school.
Ex-MLA S A Sathya, member of Parents Teachers Association and other government dignitaries from education department participated in the event.
Also Read : Hosur attracts aerospace factory with Rs 150 Cr investment
Advertisement