Advertisement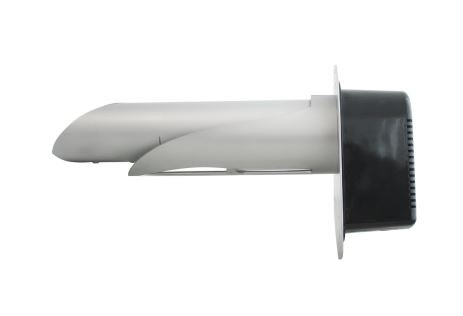 Zeco in partnership with RGF Environmental group has published the results of a third-party study that claim REME HALO with photo hydro ionisation (PHI) technology efficacy of 99.9 per cent against SARS-Cov-2.
SARS-Cov-2 is the virus that causes the pandemic commonly known as Coronavirus 2019 or Covid-19. Established in 1989, Zeco Aircon Ltd is a leading Indian manufacturer for air management systems.
Advertisement
It is the exclusive Indian distribution partner of RGF Environmental Group, Inc, a environmental design and manufacturing firm.
REME HALO with PHI cell is an air purification device comprises of (proprietary technology developed by RGF) that produces Ionized hydrogen peroxide and is distributed through the air handler and associated duct system in the occupied space.
The study that commenced in March 2020 was overseen by Dr James Marsden, Executive Director of Science and technology at RGF.
Results of the study show REME HALO to be effective in combating the Covid-19 causing virus and valuable solution to immediately enhance the indoor Air Quality of residential and commercial spaces and protect occupants against exposure to the SARS-CoV-2 virus. The studies are continuing.
Ron Fink, Chief Executive Officer, RGF Environmental Group, Inc, said, "In our New Normal, the public deserve the confidence of indoor air quality solution that are backed by science. This study proves the efficacy of one of our flagship products."
Kartik Singhal, Director, Zeco Aircon Ltd., India, said, "RGF has set yet another milestone by successfully testing REME HALO with PHI technology (RGF®USA – patent) to neutralize the deadly virus. It is time to understand these microbials and effectively reduce cross infections with active purification technologies."
Neutralising deadliest enemy of humanity
This is not only an accomplishment for RGF or ZECO but will contribute to mankind to neutralise the deadliest enemy of humanity at the present time. From public places to residential & commercial spaces RGF's REME HALO is a tested & proven solution that neutralizes the virus from Air & Surfaces & needed TO get India back to work, he added.
REME HALO active air purification system testing showed the SARS-Cov-2 virus was significantly neutralized within the occupied space on airborne virus, reducing the risk of person-to person infection by respiratory particles and aerosols.
(With inputs from The OnLook News Research Bureau)
If you like this article and if you feel it will be helpful for others to understand on the subject, please share it. You can also follow us on Twitter,  Facebook & Linkedin
Also read: Aspirin being tested as possible treatment for Covid-19
Advertisement