Advertisement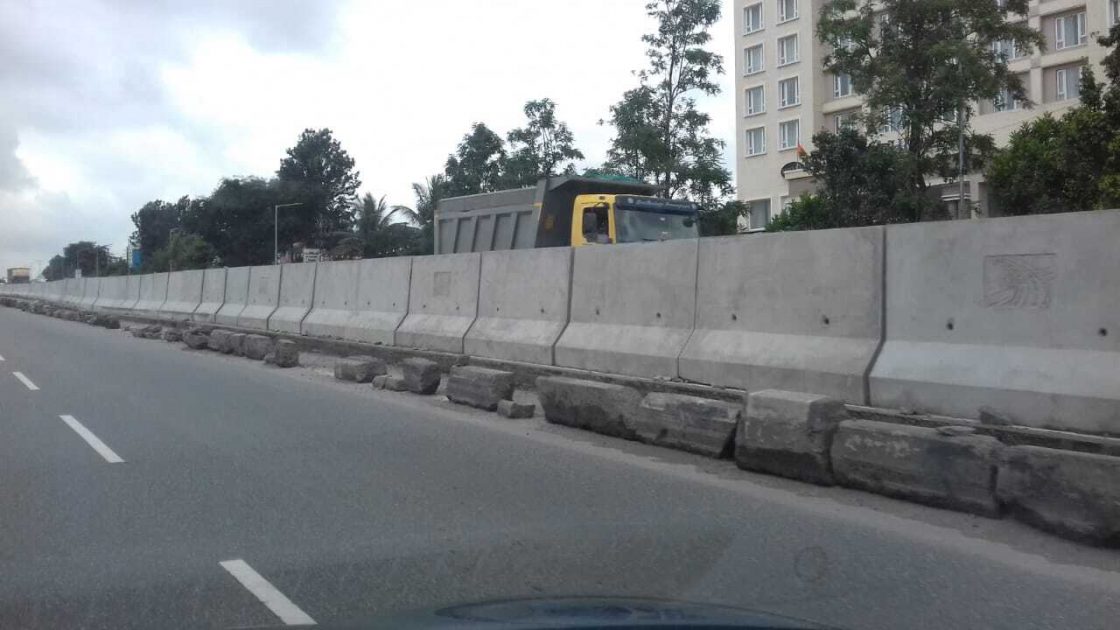 Motorists should be cautious while travelling from Hosur to Bangalore as the road divider work by National Highways Authority of India (NHAI) in Attibele stretch is in progress.
Earlier, the NH road between Attibele and Bangalore was divided by railings with plants. In several places the people in the locality have damaged the railings to cross the road, increasing chances for accidents.
Advertisement
Following many complaints, now the NHAI is replacing the railings with concrete dividers to avoid anyone crossing the high traffic road in midways.
The NHAI is also carrying out repairing work in the central part of the road  along the divider.
Also Read : Hosur to Bangalore bus service resumed after four months
Interesting Read : Hosur students busy in taking admissions in Bangalore colleges
The work is in progress from Attibele RTO checkpost to RK Dhaba  through Sri Mahadeshwara Swamy Temple, Yadavanahalli, Hotel La Classic, Ramee Guestline Hotel and Jain Temple.
Advertisement